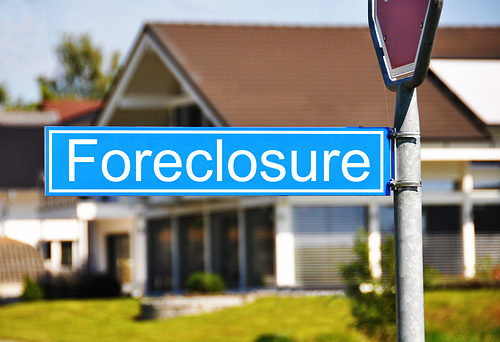 Over the years, foreclosure activity has been significantly higher than the numbers we became accustomed to before the real estate market crash. Today, the real estate market is progressing as home prices are increasing and investors and homebuyers are flocking to discount properties. Individuals across the world are seeking to buy homes in the United States while prices are still low and mortgage rates are still appealing.
At the same time, foreclosure rates throughout much of the country are declining for a variety of reasons including the results of the foreclosure settlement agreements which involves lenders encouraging short sales over foreclosures as well as access to loan modification opportunities. Fortunately, the rise in these activities has allowed many individuals to avoid foreclosure. Plus, some upcoming incentives may help keep even more homeowners in their home if they have a Fannie Mae or Freddie Mac home loan.
Fannie Mae and Freddie Mac's Simplified Loan Modification Program
According to the Federal Housing Finance Agency (FHFA), starting July 1 Fannie Mae and Freddie Mac will provide an opportunity for those who are 90 days delinquent on their mortgage payments and are qualified for the new initiative to obtain lower monthly mortgage payments (a loan modification) in an effort to help borrowers avoid foreclosure.
Why is this initiative unique? This new method allows those who are qualified to obtain lower mortgage payments without having to submit documentation that has been previously required for a loan modification. The goal is to enable bowers to stay in their home and avoid foreclosure without adding the burden of documentation to the lenders.
So far, Fannie Mae and Freddie Mac have assisted more than two million homeowners avoid foreclosure and stay in their home. It will be interesting to see if other lenders adopt the same determination to help borrowers stay in their home by removing the burden of documentation for eligible borrowers.
Current Methods for Avoiding Foreclosure
Currently, there is a variety of methods for those looking to avoid foreclosure. Below is a basic list of some of the opportunities for struggling homeowners to look into and determine their eligibility when facing foreclosure.
Home Affordable Modification Program
Home Affordable Foreclosure Alternatives
Independent Foreclosure Settlements
FHFA Refinancing (Fannie Mae and Freddie Mac)
Hardest Hit Funds
At the end of the day, if you are facing foreclosure on your home, then it is important that you understand the current methods for avoiding foreclosure and determine your eligibility for each of the programs. Do your research—at the end of the day foreclosure may be one of many options available to you and your family.