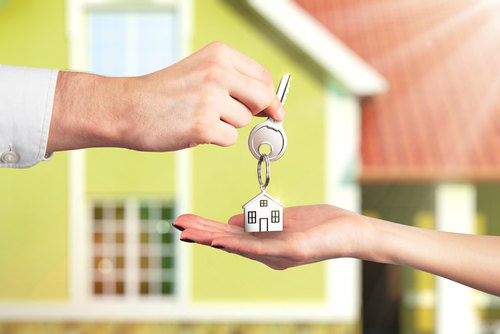 Many investors are taking foreclosure homes-and other distressed properties-and turning them into rentals. However, investors are not the only ones taking advantage of the current real estate market-others are purchasing houses to be their primary place of residence.
Imagine being a first time homebuyer in the current real estate market-your opportunities are seemingly endless. From foreclosure properties to short sales, you can get some incredible properties at unbelievable prices-up to 65% below market value!
Despite the incredible investment opportunities, it is essential for first time homebuyers to understand more about foreclosures and other distressed properties before you make the big leap.
Here are some helpful tips for first time home buyers who are interested in purchasing a home in the current real estate market:
Tip #1: Closely Inspect the Property
Regardless of whether you are considering purchasing a foreclosure property for investment purposes or for your primary place of residence, it is pertinent that you closely inspect the property so that you know what you are buying before you shell out the big bucks. We recommend hiring a professional so that you can determine not only cosmetic damages but also structural issues.
Although you can find foreclosure properties and short sales at bargain prices, many of these homes require minor to moderate renovations. Therefore, these renovations should be considered when making your offer-consider the total price of the home as being the home price and the estimated cost of renovations.
Tip #2: Check for Property Liens
It is definitely true that foreclosure homes are often priced to sell; however, before you make the purchase be sure to check for property liens. Any unpaid liens could actually drive up the total home price.
If the property you are interested in does not have any property liens, then you are good to go! On the other hand, if you find liens are present then understand that these are often added to the overall price of the home and should therefore be taken into consideration when making an offer.
Tip #3: Determine Your Future Plans
Not too long ago you could easily purchase a home and then turn around 1-2 years later and sell the property relatively easily. Honestly, that is not the case in today's real estate market. Therefore, when considering purchasing a property-regardless of whether it is a new home or a foreclosure property-it is essential for you to understand your long term plans. Generally, if you can commit to living at the new property for at least 3 years, then it is better to buy than to rent.
In conclusion, the current real estate market is perfect for first time home buyers who are looking to obtain a great deal on a foreclosure home, short sale, or other distressed property on the market; however, before you jump into the home buying arena arm yourself with these three helpful tips.