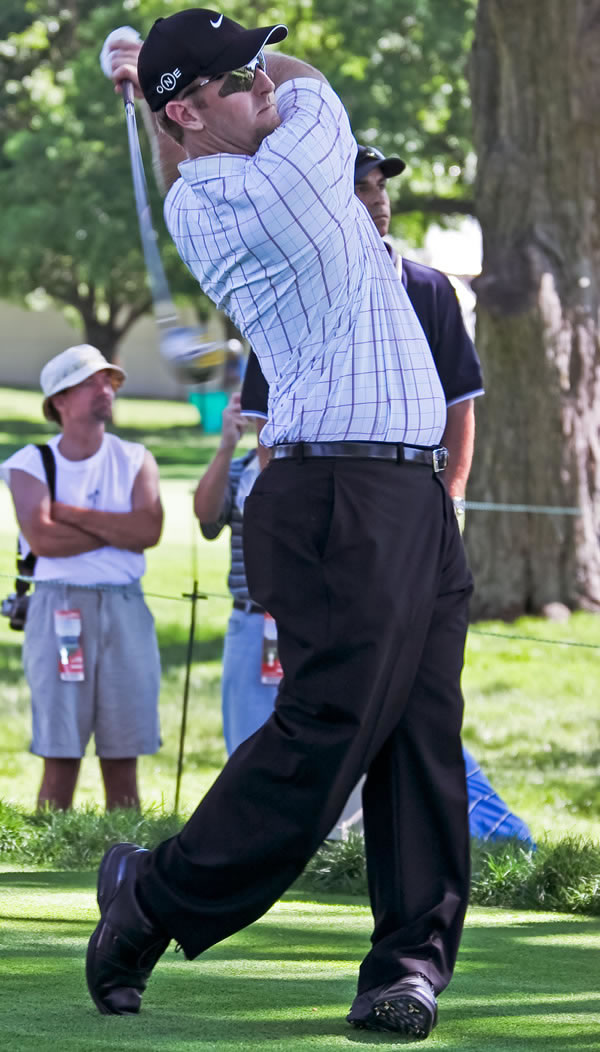 The current real estate market consists of an extensive listing of foreclosure properties ranging from single-family homes and condominiums to multi-million dollar mansions. Everyone from the working class to celebrities is battling foreclosure amidst the rocky United States economy.
Apparently, professional golfer David Duval's home may soon be added to the foreclosure list. If you love Colorado or have a desire to invest in mansions, this may be your big chance!
A Brief History on David Duval
Duval started participating in the PGA Tour in 1995 and has been one of the bigger rivals of golf master Tiger Woods – at least, for the beginning of Woods' career. Despite his 13 PGA tournament wins from 1997 to 2001, Duval lost his PGA Tour card in 2011. Duval recently (earlier this month) missed the cut for the Open.
In short, David Duval used to be an incredible golfer, but has been off the radar lately despite his early career success.
Apparently his golfing career is not the only thing not going well for David Duval. According to TMZ, Duval is facing foreclosure on his multi-million dollar Colorado home.
The Details Surrounding the Foreclosure
In 2005, David and his wife purchased a $12.35 million mansion in a Denver, Colorado suburb. Supposedly, $5.9 million was borrowed from the bank in order to make this purchase. However, the bank is currently pursuing the foreclosure process due to Duval's lack of payments on his mortgage.
Supposedly Duval has until November 7 to pay off his defaulted mortgage payments or his beloved Cherry Hills Village mansion will be placed up for auction.
From being plagued by illness and failing to win a significant golf tournament in over a decade, it appears as though Duval may be having some financial troubles.
Investment Opportunity!
What, exactly, does this news mean for investors? Simple, if you have a love for David Duval or if you desire to purchase a discounted mansion in the outskirts of Denver, then you may want to show up for the auction on November 7 to take a shot at purchasing this property.
In the end, there are some incredible properties on the market that can be yours for up to 60% off market value! If you're an investor or potential homebuyer then take a look at foreclosure properties to find the best deals on the market.