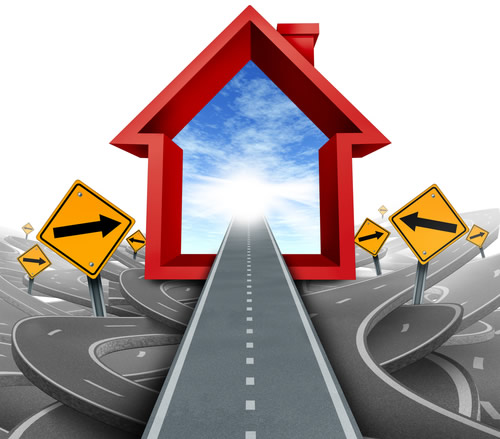 The current real estate market is full of some incredible investment opportunities-from discounted new homes to foreclosures and short sales. However, not every property on the market is a great investment opportunity.
When looking to purchase a real estate investment property, you must not only take into consideration the condition of the property and the price, but also the location.
According to the SP/Case-Shiller Home Price Indices, what places have the highest increase in home prices, indicating faster real estate market recovery?
Phoenix, Arizona
Throughout the last year, Phoenix has experienced a 13.9% rise in home prices, significantly more than any other city throughout the country. The city has a much lower foreclosure rate that most cities and a lot of investor interest in bank-owned properties. As a result, the city has experienced some heavy bidding wars that leading to higher home prices, even for foreclosure properties.
However, these bidding wars and rising home prices indicate that Phoenix is on the bath to recovering quicker from the real estate market crash than many other cities. Therefore, if you are able to find a great investment property in the area for a good price, then this could potentially be an incredible investment opportunity.
Phoenix is the place to go if you are an investor looking for the fastest growing real estate market in the country but you have the time and patience to find a great investment property and a pocketbook to endure aggressive bidding wars.
Minneapolis, Minnesota
Minneapolis, Minnesota follows Phoenix with a 5.7% increase in home prices from June 2011 to June 2012. Although home prices are rising, this city still has a relatively high foreclosure inventory, providing incredible investment opportunities throughout the city.
Due to the rising home prices and still high number of foreclosure properties on the market, you may be able to find some excellent investment properties a lot easier in Minneapolis than in Phoenix. Therefore, Minneapolis is perfect for investors looking for a growing real estate market that still has a high number of investment properties to choose from.
Miami, Florida
Miami, Florida comes in a relatively close third with a 4.4% increase in home prices over the last year. Many foreign investors have showed an interest in Florida real estate over the last few months, drastically increasing the number of properties sold in the area.
Although properties are quickly leaving the Miami market, there is still a very large foreclosure inventory that makes finding a great investment property in Miami relatively easy. Like Minneapolis, Miami is a place to shop for investment properties if you are looking for a growing real estate market with a high number of foreclosure properties still on the market.
In short, there is still a surplus of investment opportunities throughout the country, but if you are looking to invest in cities with a growing real estate market then Phoenix, Minneapolis, and Miami should definitely be at the top of your list.