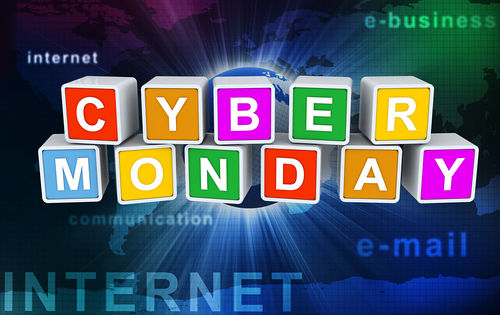 Are you ready for that time of the year when you spend time with your family and friends and then head out for Black Friday shopping?
Well, Black Friday has come and gone. But, something else is here, and it might be right up your alley – Cyber Monday!
If you like the rush of scanning website after website trying to find the best deals on the latest electronics, toys, appliances, and so much more, then Cyber Monday may be for you. Cyber Monday is the Black Friday of online shopping. It has become the number one day each year for online shopping discounts and deals.
If so, then you should add real estate shopping to your Cyber Monday "to do" list. The current real estate deals on the market are here for now, but they won't be around forever with the real estate market making significant strides toward recovery.
Cities with Real Estate Investment Opportunities
When planning your Cyber Monday shopping spree, you more often than not plan your attack based upon deals, offers, and discounts that you discover by browsing, going through online Cyber Monday ads, or through word of mouth. The same is true when it comes to shopping for real estate.
When looking for real estate investment opportunities, you are looking for vacant properties at a great discount in a desirable location.
Obviously in order to buy a home the home has to actually be for sale–hence the vacant properties. At the same time, if you are looking to invest in real estate then you need homes that are listed below market value. Where do you turn to find such homes? You turn to foreclosures, short sales, and preforeclosures. On top of that you have to be mindful of location. Where do people want to live? What does the local real estate market look like?
Finding Discounted Properties
Although foreclosures were once available in just about every city, real estate market recovery is definitely underway with many cities experiencing more demand than supply. As a result, you can easily find bidding wars and foreclosure properties with very little "discount" in these recovering cities.
Therefore, if you are looking for the great real estate deals that are still on the market (aka the marked down foreclosures and short sales), then you have to find cities with vacant properties.
If you are looking for cities with a high vacancy rate, then your first stop is Detroit, Michigan–which has a vacancy rate of 12.3%. From there, head to Tucson, Arizona with a 6.9% vacancy rate. Other cities with high vacancy rates include West Palm Beach (Florida), Fort Lauderdale (Florida), Dayton (Ohio), and Las Vegas (Nevada). There are just some of several cities that have not yet made significant strides toward real estate market recovery and therefore still have some hot deals on the market.
At the end of the day, these foreclosures (short sales, pre-foreclosures, and other distressed properties) will not be on the market forever. Real estate market progress is underway so if you are looking for real estate deals then start shopping today before it is too late!