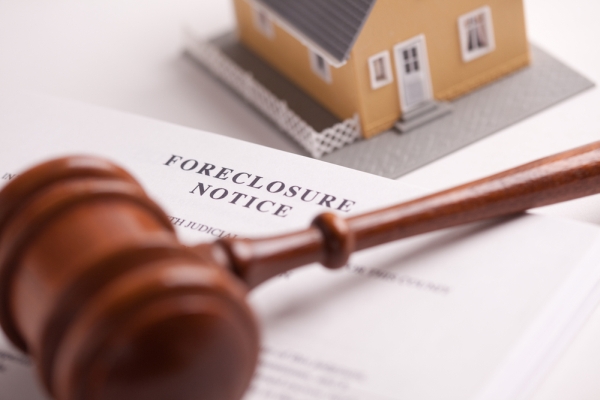 Today, a consortium of the nation's largest lenders, besieged by criticism of deceptive foreclosure practices like rubberstamping and "robo-signing" foreclosures, announced it had agreed to the terms proposed in a settlement.
The settlement, in the works since the scandals first broke in the fall of 2010, will call for $25 billion from lenders – including Bank of America, JPMorgan Chase, Wells Fargo, Ally Financial, and Citibank – to go toward reducing the principal for nearly 1 million mortgages, paying 750,000 homeowners $1,800 a piece, and helping homeowners refinance at 5.25% for their current loans (many of which have interest rates much higher than current amounts).
There is also the possibility of mortgage processing reform to come with the package, although nothing definite is set in stone.
The settlement has been a long time in the making, but already several key players have backed away – including California's Attorney General Kamala Harris, who unequivocally stated that her state will have no part of a deal that is "inadequate for California". Other attorneys general across the country have issued statements along those lines in the past year, including threats of investigations into the banks and their foreclosure practices.
Most of the criticism toward the settlement revolves around the presence of some degree of civil immunity for the banks from the states – a measure that has not only served as a flashpoint for criticism against the major banks and settlement process, but also single-handedly stalled negotiations for months.
Nothing, though, provides criminal liability immunity, which could come into play with several major probes and investigations planned against certain lenders in the near future.
With nearly 11 million homeowners underwater on their homes, and hundreds of thousands of foreclosure listings on the market, a foreclosure settlement is needed to regain some sense of normalcy to a domestic real estate market weighed down by low prices and an abundance of supply. While it is still doubtful whether or not this settlement will have the impact the Obama administration desires, a solution is more likely to happen with the banks on board than in the courtrooms at this point.
There is no word yet on how many states, exactly, will sign the settlement; at least a handful, including California, New York, Delaware, and Massachusetts, have either balked or refused to sign. Some in the industry doubt the settlement can succeed even with widespread support if key states like California and New York don't join.
For now, though, the settlement appears to be heading in the right track.