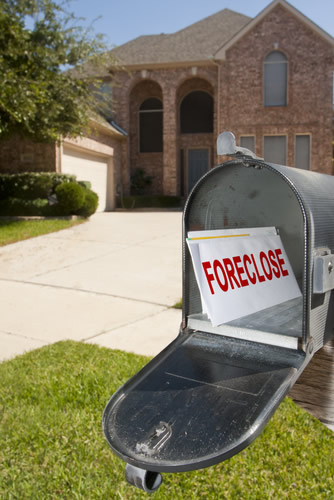 Everyone essentially agrees that real estate market progress is occurring with the speed and extent dependent upon the location. While foreclosures are declining throughout much of the nation, some states are still struggling to catch up due to the judicial foreclosure process that slows down the entire process, often creating a foreclosure backlog.
What does the falling foreclosure rate mean for our country, for those still facing foreclosure, and for investors?
Foreclosure Rates Decline
According to CNN, a new recent report indicates that approximately 62% of major metropolitan cities throughout the country experienced falling foreclosure rates for Q3. In fact, approximately 58% of the cities studied had foreclosure rates that fell to a level that has not been seen since before September 2007.
San Diego, Los Angeles, and Detroit are among some of the cities that saw double-digit drops in foreclosure activity for the third quarter. Even cities like Las Vegas are experiencing declining foreclosure rates even though they rank in the top 25 cities with the highest number of foreclosures.
Although many cities are starting to see significant progress toward recovery, many key areas in Florida are still struggling. For example, Orlando saw a 15% increase in its foreclosure rate and Tampa's foreclosure activity increased by 43%.
Rise of New Foreclosure Prevention Programs
If you are currently facing foreclosure then rest assured, although the real estate market is making progress toward recovery new foreclosure prevention programs are on the rise. For example, Oregon residents who meet the qualification requirements are now able to receive $20,000 to assist with foreclosure prevention due to the expansion of a new foreclosure prevention program – the Loan Preservation Assistance (LPA) program.
The program, which started in a few cities throughout Oregon, is now available statewide and is intended to assist over 2,000 struggling homeowners throughout the state.
At the same time, a Massachusetts non-profit organization designed to provide foreclosure counseling to struggling homeowners has received a grant of nearly $500,000 to expand its services for the next two years. As a result of this grant, HAPHousing will be able to reach more struggling homeowners and help them navigate the foreclosure prevention waters at no cost to qualified residents. The grant HAPHousing was awarded is actually part of the notorious bank settlement agreement.
Note to Investors
With the news of real estate market recovery being underway and foreclosure rates declining throughout much of the country, now is the time to invest in foreclosure properties before distressed homes become increasingly harder to find. Progress is underway and with progress comes rising home prices and fewer foreclosures. If you have been waiting for a time to pick a distressed property for real estate market investing purposes then the time is now.