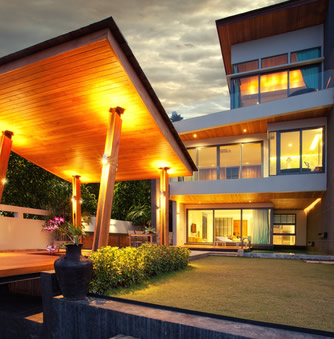 With recent reports of growing confidence in the United States real estate market, new home construction is picking up and investors are coming out of hiding. In short, we are making definite strides in the real estate market and the consumer confidence is undeniable-even when it comes to high-priced homes.
So, let's take a look at what's going on in the luxury real estate market.
Robin Williams' Napa Vineyard Mansion
There have been a significant number of celebrities buying and selling homes in the current real estate market. For example, Michael Phelps recently sold his Baltimore home and Taylor Swift just purchased a new Cape Cod pad.
In fact, even Robin Williams recently listed his mansion in Napa Vineyard for a mouth-dropping $35 million. The home is approximately 20,000 square feet and boasts 5 bedrooms and 12 bathrooms (an equal mix of full and half bathrooms). This stunning property has everything from a pool and hot tub to a solar farm and grapevines.
John F. Kennedy's Former Pad
Not only is Robin Williams' estate on the market, but luxury real estate investors may also find a small studio apartment rather interesting. For less than $290,000, you can be the proud owner of an apartment in the same building that John F. Kennedy rented after World War II.
Alex Rodriquez's Modern Home
If you're not interested in the 1890s apartment, then you may like Alex Rodriquez's modern home, which can be yours for a shocking $38 million. This Miami home consists of approximately 20,000 square-feet with a waterfront location and beautiful city views.
If you love the modern design and walls of glass, then this Miami home may be your dream home!
Developers Take an Interest in Luxury Real Estate
It appears as though seasoned investors are not the only ones with growing confidence in the real estate market-developers are on board as well. According to the Wall Street Journal, developers are currently focusing on skyscrapers-residential skyscrapers to be exact.
We are not talking about your run-of-the-mill skyscrapers throughout New York City. We are talking about ridiculously high residential skyscrapers with immaculate views of the city. What cities will be included? Everywhere from Dallas and New York to Miami are taking an interest in these sky-high residential buildings that will come with a very large price tag (not only for the development and construction but also for residents seeking the top floors).
In short, the real estate market is picking up and there are incredible deals on the market-including in the luxury real estate arena.