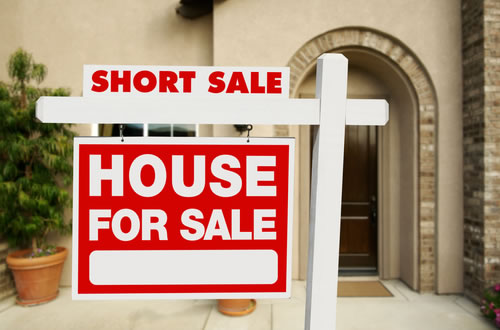 Although much of the country is making progress toward recovery, there are still some areas with high foreclosures rates and therefore families who are still facing foreclosure. Plus, many families facing foreclosure are actually walking away from the closing table with their home being sold – a short sale – and also being paid by the lender additional cash.
For someone facing foreclosure, being told that the bank is willing to accept an offer well below what you owe for the property and they are also willing to provide you with a cash incentive to opt for a short sale is almost too good to be true. However, this is exactly what is taking place across the country.
Why Lenders are Choosing Short Sales
Previously, lenders ran at the thought of short sales claiming that it was too big of a loss. However, after several years of a backlog of foreclosures it appears as though many lenders are changing their mind and now viewing short sales a better alternative than foreclosure.
There have been countless times over the last few years when lenders obtained numerous foreclosure properties and essentially let the home to rot – a practice that not only severely affects the surrounding community but also costs lenders money in addition to the unpaid loan. Therefore, with a short sale, lenders are able to get away from the property without having to worry about finding a buyer or maintaining the home until it is sold.
This new-found preference for short sales over foreclosures has created a situation where lenders are offering cash incentives to encourage those facing foreclosure to opt for a short sale. As a result, homeowners are finding themselves walk away from the closing table with money in their pockets.
Therefore, short sales are becoming more prevalent. For example, 1/3 of foreclosure settlement participants in Illinois opted for a short sale.
Lenders who were part of the foreclosure settlement agreement are choosing to uphold their end of the bargain by using a substantial part of the aid to encourage short sales over foreclosure.
Investors Flock to Foreclosure Properties
Although short sales are definitely becoming more common throughout much of the country, investors are still on the lookout for incredible foreclosure investment opportunities. There are several states that still have a high foreclosure rate, such as Florida, Nevada, Illinois, California, and Arizona
Therefore, if you are looking to invest in foreclosure properties, then start shopping today! Foreclosures are quickly leaving the market and the incredible deals are on their way out the door at the same time.