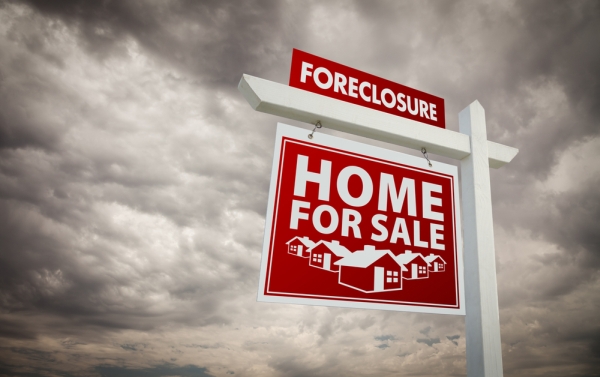 The foreclosure fraud settlement – or National Mortgage Settlement Agreement, for the traditionalists out there – is signed and sealed (if not entirely delivered yet). No one expects it to put an end to foreclosure shenanigans in the banking industry, but most expect it to at least provide some measure of support to homeowners struggling to stop foreclosure as well as some compensation to foreclosure victims.
What many didn't expect is for the settlement to actually boost the nation's collective foreclosure process, resulting in even more foreclosure properties entering the market.
According to numbers released this week, that may have already happened. Foreclosure filings decreased from January to February by 2% and fell by 8% from February 2011, but that rate is the lowest decrease since October 2010. In other words, the rate at which the foreclosure process is running is actually increasing – after the settlement was put into place over a month ago.
Of course, that doesn't mean the settlement itself is solely responsible. What it does mean, however, is that banks are increasingly picking up the pace processing foreclosure properties because they are no longer afraid of widespread litigation from foreclosure fraud victims and the government as a result of the negotiation process that led to the agreement.
That was the main reason why over a million home foreclosures were delayed until 2012 or beyond from 2011 – because lenders across the country largely put a halt to pumping foreclosure listings into the market.
Now, though, that fear of legal disruption has faded – and so has the hesitation to foreclosure on a delinquent property.
The report also pointed out that 21 states reported an annual increase in foreclosure activity from February 2010 to February 2011. That figure will probably grow when March's numbers are released next month, and so on until we truly hit the bottom.
Until then, you can expect more foreclosure deals to hit the market and more bank foreclosure sales to litter the listings, especially in metro areas. Riverside-San Bernardino, CA, Atlanta, Phoenix, Miami, and Chicago head the list of cities with the highest foreclosure rates. Tampa also clocks in as a city with one of the largest annual increases. Of the top 20 largest metro areas in the country, 10 reported increases – and all of them were either on the East Coast or in the Midwest.
In short, the settlement might help some homeowners in the short run – but in the long run, it frees up the market for more foreclosures.