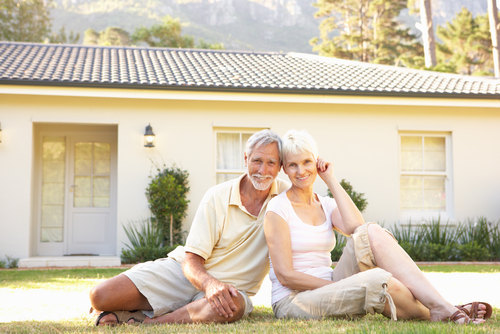 Over the last few years, the economic crisis has hit everyone rather hard, especially those who have been saving for retirement. However, it is still possible to fulfill your retirement goals in the current real estate market, especially when it comes to buying vacation homes and potentially finding a new place to call home.
Below is some essential real estate related information for those who are quickly approaching retirement.
Vacation Home Discounts: Buy Now
One of the great things about retiring is the opportunity to purchase vacation homes that you can actually use on a regular basis now that you are not punching the clock every week. In fact, many people will retire somewhere warm and have a winter vacation home for winter relaxation.
Fortunately, now is a perfect time to purchase vacation homes with home prices remaining relatively low, interest rates that are unbelievable, and foreclosures (and other discounted properties) still being on the market throughout much of the country.
Do you want to vacation in style? If so rest assured that you can even find luxury winter vacation homes that are well below the price of the same properties before the real estate market crash.
In short, if you are looking to purchase a second or vacation property as part of your retirement plans then your timing could not be better – there are some amazing real estate deals currently on the market that will more than likely not be around too much longer. Take advantage of these great deals while they last.
Relocating? Consider Living Expenses
Along with purchasing a vacation home, many people choose a retirement destination and plan their retirement around that location. The great news is that now is the perfect time to find discounted properties. However, when picking a new place to call "home," make sure you select an area (and home) that allows you to live within your means.
For example, the city with the highest average listing price is Los Altos, California followed by Newport Beach, Saratoga, Menlo Park, and Palo Alto – all in California. Therefore, if you are looking to live on a tight budget, then make sure you utilize a cost of living calculator (which you can find online) to ensure that you will be able to afford the area you are considering.
Reconsider Downsizing
On the other hand, many people consider downsizing into a smaller home when it is time to retire. Although the idea is understandable – possibly having a lower mortgage payment and saving on utilities – now is not the time to sell a home. It is true that home prices are rising throughout much of the country; however, home prices are still low. You will more than likely not get what you initially thought you would get for your home in the current real estate market. Therefore, if you plan to downsize you may want to reconsider or simply wait until the market returns to "normal" in order to maximize your return on your initial investment.
In conclusion, when planning for retirement, make sure to take into consideration the current real estate market – if you are looking to buy then now is the time! On the other hand, if you are looking to sell your home then you may want to postpone that move until home prices get a big higher. At the end of the day you can still fulfill your real estate retirement dreams if you plan accordingly and wait for the perfect time to buy and/or sell.
Planning for retirement? The video below is about rating your 401K for retirement planning.