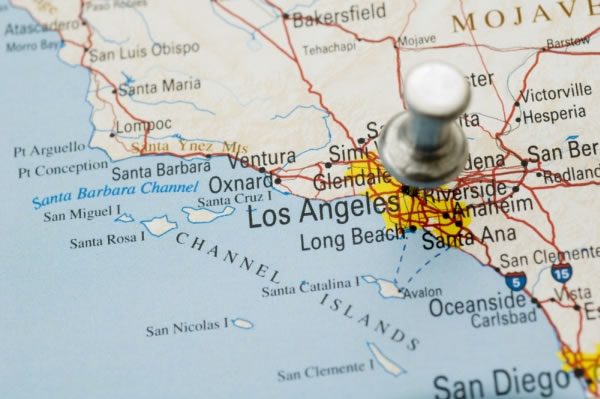 Those watching the domestic real estate markets for signs of any relief in the foreclosure market may have the beginnings of good news from the West Coast. According to recent reports, foreclosure starts – initial filings from lenders to jumpstart the foreclosure process against delinquent homeowners – declined in four out of five states being tracked. These four included Arizona, California, Nevada, and Washington. Oregon was the only state that reported an increase in foreclosure starts.
Additionally, foreclosure sales increased in California and Washington while dropping in the other three states. Combined, these reports indicate extensive decreases in the average foreclosure timelines in several key states in the region. California in particular experienced a dramatic 16.9% drop in its average foreclosure processing time, a combination of fewer starts and more sales. Nevada also reported a noticeable decrease in its foreclosure processing timeline.
Of course, investors and homebuyers who want to see the beginnings of a real estate market stabilization and reversal should view these numbers with caution. After all, Nevada had a 14% drop in foreclosures for the month of December, 2011 predominantly due to a new law that adds more paperwork to the foreclosure process – already stretched out to an average of 331 days. This effectively means that foreclosures are harder now to process in Nevada, which will skew the overall foreclosure rate.
It is easy to view these figures and see improvement, and indeed, some of the reduction in foreclosure starts may be systemic in nature. But, it is also likely that any reduction is a product of changes or modifications to the foreclosure process itself, which doesn't speak of any major improvement in the economy or real estate market as a whole.
Which is closer to the truth – real improvement in the market, or skewed figures that only look positive? The truth is somewhere in the middle; after all, fewer foreclosure starts are hard to misinterpret, and that is a clear-enough sign that lenders are, at the very least, slowing down the rate at which they send new foreclosures through the pipeline.
There will have to be some underlying improvement in the system and economy before it can be said with confidence that fewer foreclosures are actually occurring – and that the decrease is not due to a skewed perspective.