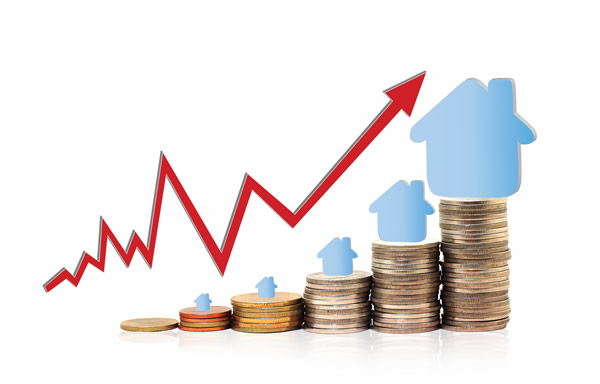 "Is real estate market recovery underway?"
"Are low home prices here to stay?"
These are just two of many questions that have continued to be raised by everyone from your average Joe to seasoned investors over the last several years – questions that are still being asked today. Where, exactly, do we stand now – several years after the real estate market crash?
Underwater Mortgages
A recent report by CoreLogic has some very positive news in regards to real estate market recovery, specifically in relation to underwater mortgages. For example, the number of borrowers with underwater mortgages is down to 11.4 million (or 23.7%). Although this is still a staggering number, it is a noticeable fall from 12.1 million (or 25.2%) that was reported only three months ago.
Rising Home Prices
Along with improvements in the realm of underwater mortgages, home prices have also started to increase in many places throughout the country. For instance, Madera, California median home prices are up to $125,000 and are expected to increase 21.5% between now and the end of 2013. Although the $125,000 number is still below the national average, which is $163,000, the forecast of growth in home prices is definitely promising.
Foreclosures
Although underwater mortgages are declining and home prices are starting to climb (with projections of huge increase over the next year and a half), foreclosure properties will not be leaving the housing market in the foreseeable future. In fact, foreclosure filings are up 2% for the first half of 2012 in comparison to the second half of 2011.
Vacancy Rates and Demand
Along with numerous foreclosure properties being on the market and continuing to enter the market, vacancy rates are high while demand remains low throughout much of the United States, especially California.
In fact, of the top five cities with housing markets that continue to struggle the most, San Diego, San Bernardino and Sacramento are among the mix. Everything from higher underwater mortgages to a surplus of properties on the market and little demand is making it hard for these cities to start on the road toward recovery like other cities throughout the country.
Investor Outlook
Therefore, it is essential for investors who are looking to take advantage of the low home prices and amazing interest rates to do their research before signing on the dotted line. What is the forecast of the local real estate market? Location is everything when investing in the current real estate market, regardless of whether you are looking into purchasing a foreclosure property or building a new home.
In the end, real estate market progress is definitely occurring throughout many parts of the country; however, the actual strength of the real estate market boils down to location – some areas are doing well and are moving forward while others remain stagnant.