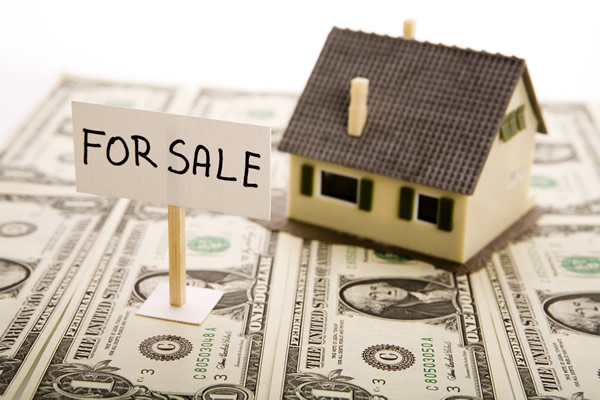 Since 2007, foreclosure inventories have skyrocketed, providing exceptional investment opportunities for businesses to individual investors alike. However, with the current real estate market and the struggling economy, many traditional investors are adapting their skills in an effort to make a profit off of their investment properties.
The Double-Edged Sword
Honestly, the current real estate market is a double-edged sword for investors. First and foremost, you can obtain incredible properties for well below market value due to the number of foreclosure homes on the market. However, with the current economic situation many potential homebuyers are unable to pay as much for properties as they would in the past.
For example, let's assume you purchased a distressed property for $50,000 – a home valued closer to $100,000. This distressed property is better described as a "handyman special", meaning that there is moderate to heavy work to be done before putting this home back on the market. In the past, you may have spent up to $20,000 hiring someone to make the necessary repairs and purchasing all of the supplies. In the end, you would have $70,000 in the home and could sell it for very close to the $100,000 value.
New Foreclosure Investing Trends
Today, on the other hand, let's assume you can only sell the home for around $70,000 – significantly cutting your profit margin. What, exactly, are investors doing in situations like this?
Simple – they are learning how to fix up properties themselves (and saving money on hiring someone to do the repairs), buying in bulk, and/or turning foreclosure properties into rental homes.
These new foreclosure house flipping trends allows investors to walk away with a decent stack of money in their pocket showing that foreclosure investing is still profitable, even in the current housing market.
In short, the large number of foreclosure properties on the market is great for foreclosure investors looking for big investment opportunities, especially if they adapt their house flipping strategy to meet the current demands in the real estate market (rental properties, affordable housing, etc.)
The "Other" Investing
The terms "housing market investing" can also go beyond purchasing and selling/renting properties – it also involves the stock market. As with many things in the United States economy, you can often look at the stock market to obtain an estimate of consumer confidence.
Fortunately, recent reports indicate that stocks related to the housing market have started to show significant signs of progress, which indicates a renewed confidence in the housing market.
Taken together, there are new trends to invest in distressed properties and investors are showing confidence in the housing market. Therefore, if you are an investor who has been hesitant to invest in the real estate market, then now is the time to act – there are still great properties on the market and consumer confidence is rising!