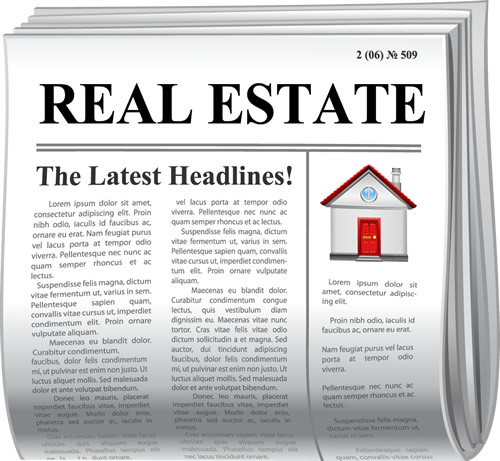 Everything from the declining unemployment rate (since there is a relationship between household income and homeownership) to rising home prices indicates real estate market recovery is currently underway; however, in order to obtain a big picture view of the United States economy and real estate market progress, it is essential to also examine the shadow inventory.
Furthermore, it is equally important for potential homebuyers and investors to be able to actually purchase properties, which often means obtaining financing. However, as seen before there is a very fine line between financing for those without exceptional credit and financing for individuals who will be unable to pay their mortgage payments (a line that was essentially erased before the real estate market crash).
Therefore, progress toward recovery must take into consideration home prices, the foreclosure inventory, unemployment rates, and various other aspects – including examining the shadow inventory and home sales.
What is the Shadow Inventory?
Although many people may have heard of the terms "shadow inventory", it is not a common phrase that most people outside of real estate professionals use on a regular basis. In an essence, the shadow inventory refers to homes that are pending; specifically, these homes are often severely delinquent but have not been put on MLS (Multiple Listing Services) yet. The shadow inventory has also been frequently referred to as the "backlog" of homes.
Recent reports indicate that the shadow inventory fell 10.2% in comparison to July 2011. When shadow inventories rise, home prices fall and the real estate market suffers. Therefore, a declining shadow inventory is exceptional news that directly points to real estate market recovery.
Increase in Home Sales
Along with a falling shadow inventory, real estate market progress is also gauged by home sales. You can take a quick look at the statistics about home sales across the country and immediately see several trends. First and foremost, many judicial foreclosure states are still behind when it comes to real estate market progress due to their long foreclosure processes. Second, many states have witnessed higher home prices, which has led some investors and potential homebuyers to hold off on purchasing these higher priced homes (which are still below the market values of 2006).
However, overall many investors are snatching up discounted properties from the market and the supply of distressed properties is quickly diminishing across much of the country. Therefore, the rising demand and rising prices coupled with a healthy number of home sales throughout much of the country is definitely a sign of huge progress.
Plus, many banks are starting to loosen their incredibly rigid lending standards, making it possible for potential homebuyers without exceptional credit to have the opportunity to purchase homes – which should theoretically drive up home sales.
At the end of the day, we are definitely in the midst of real estate market recovery when you look at the nationwide numbers – news that is great not only for homeowners, but also potential homebuyers and investors who have been seeking much-needed confidence in the real estate market and United States economy.