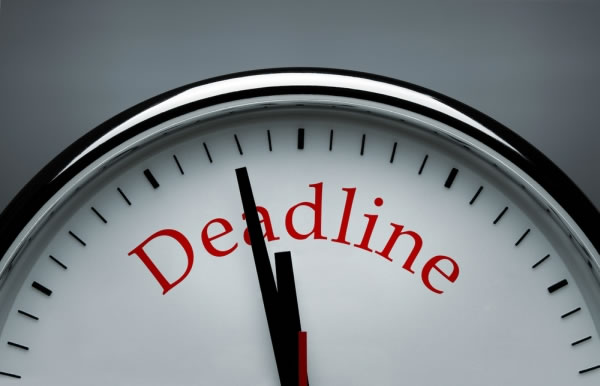 If you were the victim of the foreclosure process in 2009 and 2010 and think there is a possibility that you were also a victim of foreclosure fraud, you now have more time to have your case reviewed by a federal regulator.
The Federal Reserve Board, in conjunction with the Office of the Comptroller of the Currency, has formally extended the deadline for foreclosure review by 90 days. The previous deadline was April 30th of this year; the new deadline is now July 31st.
The process was established last April after foreclosure fraud, deceptive practices, and robo-signing scandals broke out en masse against the lending industry. If a homeowner had his or her mortgage and foreclosure serviced by one of 14 mortgage servicers, he or she is qualified for a foreclosure review (provided the home foreclosure was a primary residence).
Reviews will be conducted by independent consultants hired by the mortgage servicers. If harm is found in a homeowner's case, that homeowner may be eligible for compensation from a process created to deliver restitution to foreclosure fraud victims. (The $26 billion settlement signed last week is a separate process.)
Almost 4 million homeowners were sent letters from the OCC, among the group identified by the servicers themselves as being possible victims. In order to qualify, homeowners have to return the official "Request for Review" forms sent by the deadline. Homeowners can qualify if their case is found to have suffered financial injury, a term interpreted to mean a wide variety of situations and circumstances, including:
– Participating in a loan modification agreement but the foreclosure sale occurred
– Having your home foreclosed even though you were a military member
– Being in bankruptcy protection but having your home foreclosed anyway
– Having a higher mortgage balance than what you actually owed
– Being charged more payments or fees than what should have been assessed
The last two actions are particularly important for foreclosure victims because they were some of the most widespread conditions during those two years.
No one knows exactly how many homeowners have taken advantage of the review process so far – or how many more will take advantage of the deadline extension – but suffice to say, a significant amount of homeowners were impacted by the foreclosure fraud scandals that rocked the industry.
The new foreclosure settlement signed by the states last week will undoubtedly contribute to the restitution provided by millions of foreclosure victims.