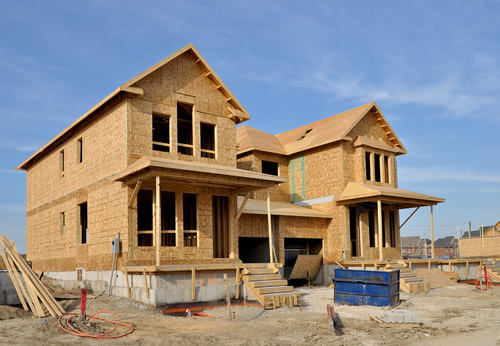 One of the key signs of real estate market progress is new home construction. Over the last few years, new home construction has remained low, leaving many real estate investors weary of the current real estate market.
However, it appears as though this skepticism may be ebbing as new home construction starts to make significant progress throughout much of the country.
New Home Construction Rates
According to CNN, new home construction has increased to 812,000 annual permits for July 2012, which is 29.5% higher than that reported in July of 2011. In fact, this new figure is the highest it has been in the last four years.
Although there was a decline of 1.1% for housing starts in July, we are still up 21.5% in comparison to last year.
In short, there were fewer homes built in July 2012 in comparison to June 2012; however, overall new home construction is definitely taking off and is directly influencing real estate market confidence in investors and potential homebuyers alike.
Increase in Housing Confidence
This new found confidence is also being seen in the housing market index, which rose to 37. This number is above the prediction of 34 and is official higher than it has been since February of 2007. New home construction and home improvement projects make up 0.22% of the 1.5% increase.
What this Means for Foreclosure Properties
Overall, the rise of consumer confidence and new home construction is a great sign for the overall real estate market progress. Predictions of real estate market recovery starting to pick up in the spring of next year coupled with rising home prices suggests two things: recovery is underway and now is the time to invest!
If you've been waiting for the perfect time to buy the foreclosure or distressed property that you've had your eyes on then now is the time! With home prices rising and consumer confidence increasing, these great deals may not be around much longer!