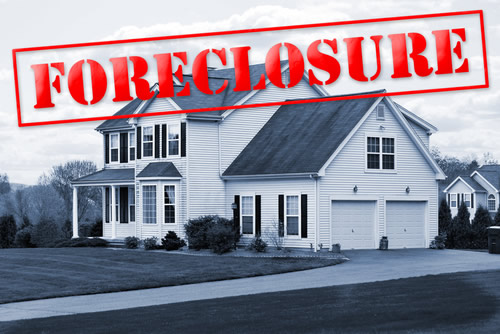 If you have been anxiously waiting for the best time to purchase foreclosures or other distressed properties, then you will be interested to know that the foreclosure supply is quickly dwindling throughout the country.
Therefore, now may very well be the best time to invest in the real estate market, especially if you are looking to invest in foreclosures.
Declining Supply of Foreclosures
There is no doubt that real estate market recovery is underway throughout the nation. Although some areas are recovering quicker than others, you can essentially see progress in one form or another in every state.
Some of the key areas that have recovered the fastest are already seeing substantial declines in foreclosures on the market. In fact, many foreclosures that are currently on the market are still being sold at prices below market value, but are not as steeply discounted as foreclosures were throughout 2008 and 2009.
With the supply of foreclosures falling and demand for rental properties rising, many investors are quickly snatching up foreclosure properties from the market and turning them into rentals. Furthermore, with the real estate market progressing toward recovery, investor confidence has risen and house flipping has resurfaced as well.
In short, if you want to buy foreclosures for investment purposes then the time is now.
The Benefits of Investing in Foreclosures
There are several benefits for those looking to invest in foreclosures with the most common one being the discounted price. More often than not, you can purchase foreclosure homes well below market value. When you purchase properties at a discounted price, then you lend yourself to a higher profit margin (which is why house flippers love to purchase distressed properties).
Plus, when you purchase foreclosures you often get to avoid paying broker fees.
Although it may be harder to find distressed properties on the market today than it was a few years ago, there are still plenty of discounted properties on the market if you search in the right places.
The Challenges of Investing in Foreclosures
On the other hand, there are some challenges of investing in foreclosures. The most common challenge is that foreclosures are sold "as is". This "as is" state typically means that you have to make minor to moderate repairs before you are able to put the home back on the market and start making a profit.
Another challenge is that in order to make a profit you either have to sell the home or turn it into a rental property and find tenants. Therefore, your work is not done until the property leaves your hands or is occupied by tenants.
With the foreclosure supply dwindling throughout the country, you are more than likely to see more competition when it comes to purchasing foreclosures – even possibly bidding wars – which is another challenge to foreclosure investing.
If you have been waiting to purchase foreclosures then act now before it is too late! The foreclosure supply is quickly dwindling and your opportunity to snatch up discounted properties may not be around forever.