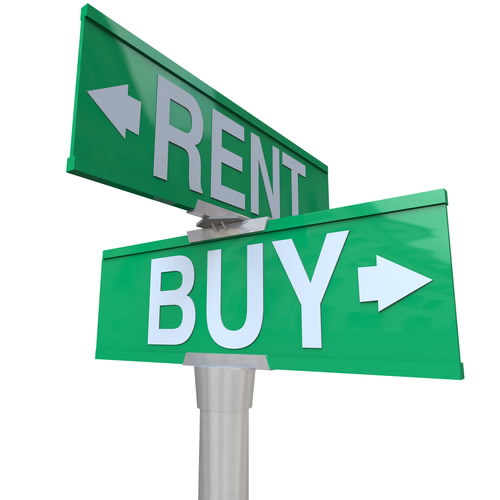 There was a time when purchasing a home cost significantly more than renting a property, and in the long run buying would actually cost less than renting (especially since you are building equity). Today, however, the length of time you have to own the home before you break even in the rent vs. buy arena is significantly less-approximately 3 years.
Although this information is great to know, especially if you plan to live at the same place for several years, most people are interested in low monthly livings costs. Therefore, it is essential to look at renting vs. buying when it comes to monthly payments.
Buying is Cheaper than Renting
A recent report indicates that renting a property is more expensive than buying a home, even when you look at the monthly payments. The report covers 100 of the largest metropolitan cities throughout the country.
How much cheaper is it to buy instead of rent?
According to the report, homeowners pay 45% less monthly than those who rent – that is a staggering number!
The recent real estate market has a surplus of properties on the market and higher demand for rental properties; therefore, it is often much cheaper to actually purchase a property than it is to rent a property-even when you look at the numbers on a monthly basis.
In the end, if your mortgage payment is less than what you would be paying in rent, you might as well build equity and be able to recoup some of the money in the future instead of throwing it all away with renting.
A Recovering Housing Market
Most analysts agree that the housing market is finally on the way toward recovery with predictions of stronger signs of recovery throughout 2013. Recent signs indicate slow, but steady real estate market progress that provides great incentives for potential homeowners and real estate investors to buy now, while homes are still well below market value.
Furthermore, a recent report of a 15% decline in foreclosure starts for August 2012 in comparison to August 2011 provides more reassurance for those still trying to determine if they believe the real estate market is truly recovering.
All signs point to a strong real estate market with fewer foreclosure properties on the market. Therefore, for those seeking to invest in real estate while prices are low and interest rates are favorable, now is the perfect time to buy!