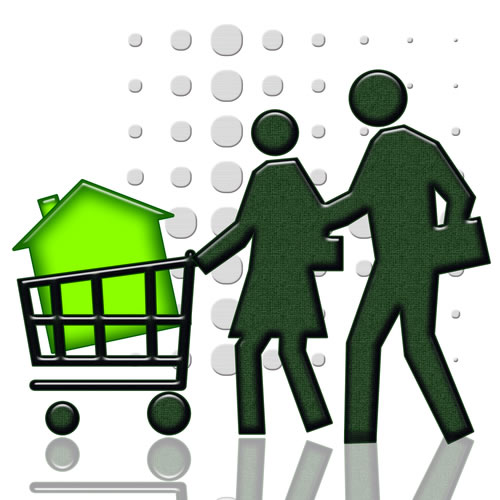 The current real estate market lends itself to some incredible deals. Regardless of whether you are interested in purchasing a foreclosure property or a home being sold at market value, one thing is certain: homes are affordable.
According to CNN, approximately 74% of properties sold recently could be purchased by a family with an annual income of $65,000 per year. Although this is lower than the 77.5% from the previous quarter, the fact still remains that homes are incredibly affordable in the current real estate market. The primary cause for the fall from 77.5% to 74% is the rising home prices throughout much of the country.
Despite the rising home prices, 74% is still incredible high indicating that affordable housing is still part of the current real estate market.
The Rise of Bidding Wars
With home prices starting to increase, many investors and potential homebuyers are eager to take advantage of the incredible real estate deals on the market (foreclosures, short sales, etc.). In fact, bidding wars are starting to occur for these highly-discounted properties.
Although many discounted homes on the market are distressed properties that need minor to moderate repairs, many of the homes currently being sold at prices well below market value are ready to be moved into after all closing documents are signed.
The great news about the increase in ready to move in properties is that potential homebuyers who are looking for their next dream home can take advantage of these fantastic deals and still move in their home without having to hire a contractor to make necessary repairs.
However, these potential homebuyers are more than likely competing with seasoned investors who are gaining more confidence in the real estate market and are actively bidding on the best properties on the market-sparking some pretty stiff bidding wars with homes quickly leaving the market!
Now is the Time to Buy!
The rising home prices and decreasing inventory makes now the perfect time to find your next home or investment property. There are still some incredible properties on the market that are listed well below market value. In fact, many foreclosure properties can be purchased for up to 65% below market value!
Regardless of whether you are looking to invest or find your new dream home, the current real estate market is perfect for buying a new home or distressed property.
Home prices are rising and bidding wars are starting to emerge-start looking for your new home or investment property today while prices are still low. Find affordable housing today!