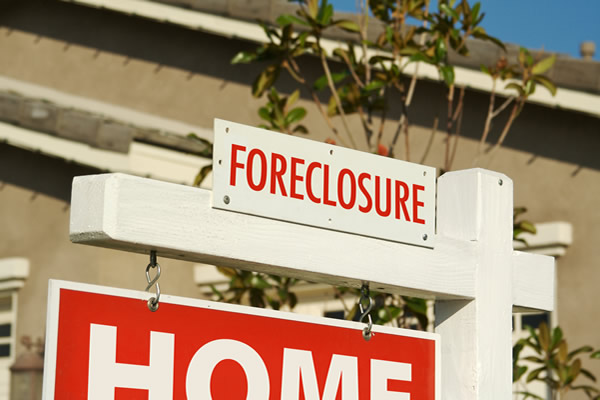 Have you been searching high and low for the best foreclosure property on the market but have failed to find the perfect home? Or, are you an investor who has taken advantage of incredible distressed properties and low home prices but fear that your real estate investing will be ending in the near future as foreclosures become harder to come by?
If you answered yes to either of these questions, you may or may not be aware that foreclosures are here to stay. In fact, there will more than likely be another round of foreclosure properties hitting the market within the next six to eight months.
Rising Foreclosures
Although many people suspected that the foreclosure inventory would be rapidly decreasing by now, especially with many banks selling off foreclosure properties in an effort to alleviate their foreclosure burden and increase rental properties on the market. However, many homes continue to enter the foreclosure process with June marking the second month of increases in this area.
A majority of the homes currently entering into the foreclosure process are being initiated due to homeowners' severely delinquent payments (often of more than 1 year) – something that has continued to increase the number of foreclosure properties for several years now.
What Does This Mean for the Real Estate Market?
The continued rise in foreclosures on the market means a few different things. First and foremost, it means that distressed properties will continue to be on the market in the foreseeable future, which will provide exceptional investment opportunities for both investors and potential homebuyers.
Second, the rising foreclosure inventory also means that home prices will continue to remain relatively low.
Mortgage Rates
If you are considering investing in these new foreclosure properties that are hitting the market, then you are more than likely wondering about the current mortgage rates. Fortunately for homebuyers, mortgage rates for a 30 year fixed mortgage can be found as low as 3.56%.
To put the 3.56% into perspective, the 30 year fixed mortgage rate at this time last year was 4.51%. Therefore, not only are there incredible distressed properties on the market that can be purchased at incredibly low prices, but mortgage rates remain remarkably low, providing even more of an incentive for homebuyers and investors to act now!
These recent reports show that foreclosure properties will be around in the foreseeable future. Furthermore, the incredible home prices coupled with record low mortgage rates makes now a perfect time for investing in the real estate market or purchasing a new family home.