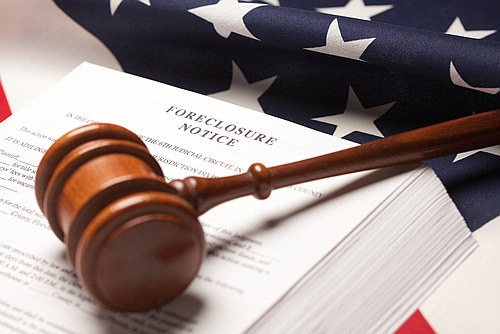 If you have an interest in real estate, then you are in good company. In the current real estate market, even those who were not previously interested in real estate have started taking advantage of the low foreclosure home prices and signs of a recovering real estate market. It seems that wherever you look, you can see signs of recovery – with some areas making quicker progress than others.
With the height of the real estate market crash behind us, most people now are hoping the market continues to move forward. For example, a recent report indicates that over 193,000 foreclosure homes were sold in Q3. This number is a 21% increase from Q2 of this year, but is 3% lower than Q3 of 2011. Furthermore, the number of homes sold before the lender acquired the property (through pre-foreclosure or short sale) also increased. Taken together, the real estate market is definitely progressing and foreclosure homes – and homes that are facing foreclosure – are quickly leaving the market.
However, with many people fearing that the real estate market progress could turn around without proper laws being put into place (or amending existing laws) and some states – such as New Jersey – struggling to make strides toward recovery, the emphasis is now on foreclosure laws.
Nevada's 2011 Foreclosure Law: Assembly Bill 284
The foreclosure bill signed into law last year in Nevada, better known as Assembly Bill 284, slowed down the foreclosure process throughout the state. Assembly Bill 284 required that lenders show proof that they have a right to legally foreclose upon a property before taking any action. Furthermore, bank employees associated with the foreclosure would also have to sign documents stating that they have personally reviewed the property's history before filing for foreclosure.
The bill was essentially established to protect Nevada homeowners from wrongful foreclosure; however, it also slowed down the foreclosure process throughout the state significantly. As seen with judicial foreclosure states, sometimes slowing down the foreclosure process only delays the inevitable – which is why many non-judicial foreclosure states are well ahead of judicial foreclosure states when it comes to real estate market recovery.
Although the group that has assembled to provide recommendations to Nevada lawmakers claims that they do not desire to repeal the law, they hope to obtain clarification and recommend changes to some aspects of the bill that could potentially speed up the foreclosure processes in the state.
New Jersey Foreclosure Bill Moves Forward
Along with lenders trying to obtain changes to Assembly Bill 284 in Nevada, the New Jersey foreclosure bill that would turn foreclosures into affordable housing has passed both houses and is on its way to the Governor. Previously, Governor Chris Christie vetoed the bill due to controversial wording that has apparently been removed from the updated version. If the bill passes it could very well be a model for other states still struggling with a high foreclosure inventory and a need for affordable housing.
In conclusion, real estate market progress is underway, but states continue to battle with foreclosure laws – a battle that will likely continue throughout the foreseeable future.