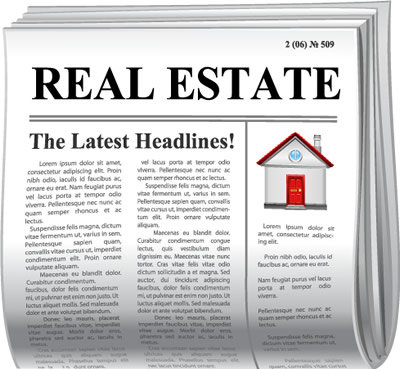 We all know that the real estate market is full of foreclosure properties that are incredible investment opportunities and we've heard that the market is heading toward recovery; however, what is new in real estate this week?
Maryland's Foreclosure Filing Rate
As many states are starting to see a decline in foreclosure rates, some others-such as Maryland-are actually seeing increases. According to the Washington Post, the increase is more than likely as result of the settlement agreement between the states and banks that were guilty of robo-signing.
In fact, approximately 20 out of every 1,000 loans throughout the state began the foreclosure process between April and June of this year with more than 20,000 foreclosure proceedings filed during these three months alone.
What's happening in Maryland is proof that the actual state of the real estate market is more local than national. Therefore, if you are looking to invest in foreclosure properties or other discounted homes, then make sure you take the local real estate market into consideration before signing on the dotted line.
Discounted Beach Properties
When it comes to real estate, many people desire to have their family home as well as a vacation home somewhere. From condominiums to small beach homes, the desire to own a property near the water is close to the heart of many Americans.
Fortunately, the incredibly low home prices and low interest rates is making purchasing beach properties a lot more affordable than before the real estate market crash. Plus, there are definitely enough distressed beach properties on the market for anyone interested in a discounted vacation home.
Olympic Families Face Foreclosure
Over the last week, a lot of attention has been placed on Olympic stars with family members who are struggling financially and/or facing foreclosure.
Everyone from Ryan Lochte's parents to Gabby Douglas' mom is struggling financially with Lochte's parents facing foreclosure and Gabby Douglas' mom filing bankruptcy. Rumor has it that Lochte's parents refuse to take financial assistance from their son and Douglas' mom's debt is in direct relation to helping her daughter become a better gymnast.
In short, this week has been an interesting week for real estate with Maryland having a shockingly high rise in foreclosure filings and Olympic families facing financial turbulence. On the other hand, there are some great discounted beach properties on the market that are great investment opportunities for investors and families looking for a new vacation home.