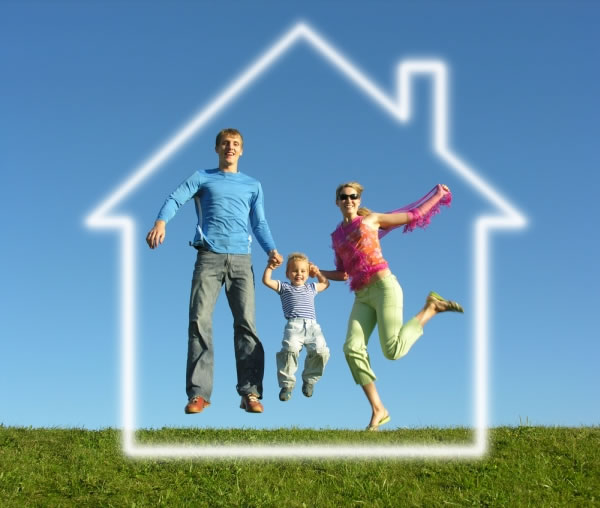 Buying a home these days involves a lot of major decisions – one of which concerns some of the most important people in your life: your children. Having children changes the decision-making equation dramatically. There are several areas of concern associated with home-buying due to having children, and a wise homeowner and parent will address each when choosing which property to purchase – especially when considering the local neighborhood.
Here is a guide to picking out the right neighborhood when children are in the picture.
Environmental Factors
The surrounding environment – what is immediately around the home, what area of the city the home is in, etc. – has a lot to do with whether or not the property itself is desirable for a household with children. After all, it's not just about the house itself. A great house can be a bad place to raise children if it isn't in the right part of town.
Area
One thing to look at is the immediate area, in most places the neighborhood. Is the neighborhood kid-friendly? Are there clearly-posted speed limits, ample lighting, a lack of harmful obstacles, and other factors that make the neighborhood safe? Also, are there other children nearby?
Crime Rate
You do not want to live in a part of town that has a high crime rate if you can help it. This is not always the case, but for the most part, do your best to live as far away from a crime-riddled neighborhood as possible. At the least, try to choose a neighborhood that has an active community and a good neighborhood watch program.
Nearby Amenities
It always helps to have certain amenities nearby, like grocery stores, pharmacies, all-purpose shopping centers, banks and ATMs, gas stations, etc. If you like organic food, an organic food market is preferable. If you have very small children, a store that has infant supplies is a plus. Look for amenities that fit your family's needs.
Emergency Center
No one wants one of your children to get hurt, but if one is injured, you want to be relatively close to an emergency center if at all possible. At the least, try and find a nearby walk-in clinic for all the ills, bumps, and scratches that kids collect.
Look for These Facilities in Your Area
In addition to the above, there are several facilities that have a major impact on the desirability of your property, and could even have an impact on the price of your home (as discussed later).
One of the main facilities parents want when choosing a home is a great school. Living in a good, solid school district – or being relatively close to a private school – is at the top of the list for many parents when choosing a property, and that is understandable; having a great school is one of the key steppingstones to success for a child. Know that a good school district is perhaps the single biggest factor outside of the property itself that determines the price of your home.
Hospitals, as mentioned above, are also very nice to have nearby, but so are daycare centers – particularly if you are a new parent or have young children. This also could have an indirect influence on how much properties in your neighborhood cost because it is frequently something parents look for when planning a home purchase.
Finally, a good play center nearby – such as a kid's play zone, arcade, or other family-fun destination – is a blessing because your family will have a much-needed diversion whenever cabin fever sets in.
How the Area Impacts Pricing
If you have children and have never bought a house before based partly off of raising children in it, then you might be surprised to know just how much of a home's price is determined by the area in which it sits – and how much of that price increase is due to the area being a child-friendly environment.
Simply put, homes in a good area will have a higher price tag than homes in areas viewed as less than desirable for families. Take the same exact home and place it in two different areas: one area is a good place for children, with a strong public school district, plenty of amenities, and a low crime rate; the other area is in a part of town with a troubled school district, lack of access to desired amenities, and moderate crime. The price for the first home will be noticeably higher.
The more centrally-located your home is, the more expensive it will be to purchase. But, by shopping around for great deals – especially with foreclosures – you can find homes that do not cost as much but are still located in great areas.
In the end, be aware of how pricing is directly and indirectly impacted by the environment in which the property sits due to children being involved in the decision-making process.