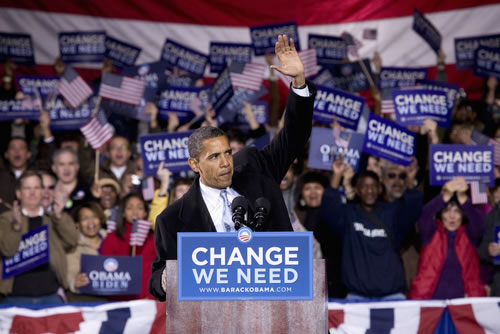 So much attention over the last several months has been devoted to Election Day, which is now over. The long hours that President Obama (who is here to stay for another four years) spent working on his campaign can now be devoted to moving our country forward, which includes working on helping the real estate market make progress.
Although the real estate market and foreclosures were mentioned infrequently throughout the entire campaign season, there are a few things that we can expect to see in the future when it comes to the real estate market – especially now that we know who controls the country for the next four years.
Low Interest Rates are here to Stay
With Obama remaining in office, we can rest assured that the low interest rates are here to stay for the foreseeable future. Obama keeps his job; so does Ben Bernanke (Federal Reserve Chairman). Bernanke has been an advocate for keeping interest rates low; therefore, we can expect to continue to see interest rates at record lows – at least for a while longer while the real estate market rebuilds its foundation.
A More Cooperative Congress
Hopefully Congress can now get on the same page and pass meaningful policies that will help move the country's economy (and therefore the real estate market) forward. Both Democrats and Republicans have been too focused on ensuring that their actions (and inactions) are aligned with what voters want to see. Now, the parties can stop the political propaganda and actually work together to create real, meaningful change for the entire country – potentially passing bills that would help advance both commercial and residential real estate.
Quicker Answers on Pressing Issues
One pressing issue that will hit the floor of Congress is whether or not to extend the Mortgage Forgiveness Debt Relief Act of 2007. Congress's failure to extend this act would result in struggling homeowners having to pay taxes on not only foreclosures and short sales, but also mortgage reductions.
With foreclosure rates improving, but remaining higher than desired, adding this tax to homeowners who are already struggling could be detrimental these families. Therefore, hopefully with Election Day finally out of the way, President Obama and Congress can start moving forward on key issues like the Mortgage Forgiveness Debt Relief Act of 2007 and other legislation to help struggling homeowners.
At the end of the day, real estate market progress is more dependent upon the real estate market than upon the person residing in the White House. However, with Election Day being over the Obama administration can now return its attention to key issues affecting the United States, including the nation's economic situation and real estate market. Hopefully Congress can work together to create solutions that help struggling homeowners and a struggling real estate market.
Here is a video about Obama's second term: