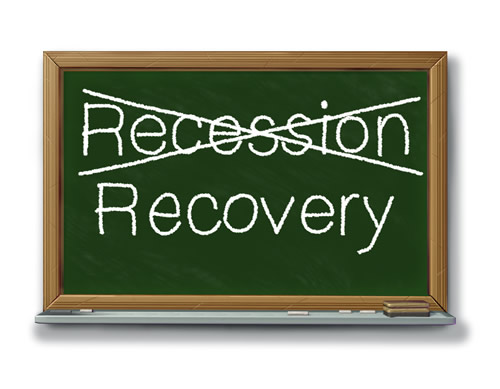 Have you been waiting patiently for the best time to invest in the real estate market? If so, your anxiously awaited time has probably arrived!
Sure, there are some analysts who are still arguing that the real estate market has yet to hit rock bottom; however, it seems that most agree that real estate market recovery is underway-how long the recovery will take is a completely different story all together.
Is Recovery Underway?
According to CNN Money, the exact state of the real estate market is essentially dependent upon the location. Although many areas throughout the country have already hit "rock bottom" and are currently building their way up, many states-especially those with a judicial foreclosure process-may not have found the bottom just yet.
Therefore, if you are looking to invest in the current real estate market then now may be the time-especially with the high foreclosure inventory and discounted distressed properties. However, before you throw your money into a real estate investment, it is essential that you carefully select an area that is progressing toward recovery.
Skepticism around the Word "Recovery"
Despite the great news about an increase in new home construction and slowly, but surely recovering home prices, many analysts are still fearful of using the word "recovery" too quickly. However, it seems as though everyone is hopeful that recovery is underway, which could inevitably add much needed jobs to help alleviate the high unemployment rate.
Real Estate Market Recovery and the Job Market
How, exactly, will a recovering housing market increase jobs? According to CNN, 2.3 million jobs were cut in the construction industry alone; therefore, if real estate market recovery is underway and new home construction amps up, many of these jobs could quickly be put back on the market.
Furthermore, if new home construction increases and the housing market moves toward recovery, other industries including plumbing, manufacturing, and architecture could also add jobs. Looked at this way, it appears as though real estate market recovery and a better job market are very closely related.
In the end, there are some very positive signs that indicate real estate market recovery, which inevitably could increase the number of jobs on the market.
With the real estate market on the brink of progress toward recovery, now is the time for investing in real estate. Take advantage of the incredible deals on foreclosure properties before these homes leave the market and home prices start to rise!