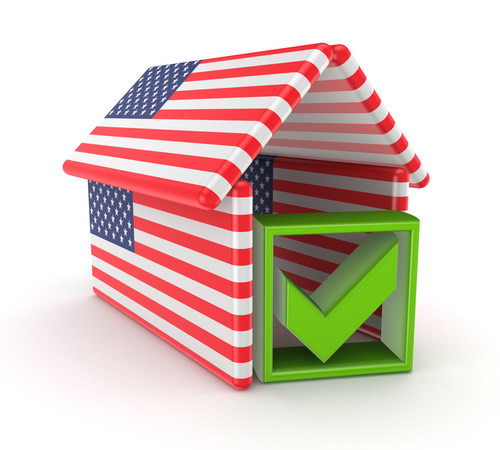 Today is the day that many people have been waiting for all year – especially Mitt Romney and President Obama as well as their campaign workers. Tonight Americans across the country will be anxiously watching television as the election results start to roll in. However, before you can kick off your shoes and try to enjoy your Election Day party, you must first vote!
Now, we are not even going to attempt to tell you who to vote for or which presidential candidate has "the best" plans for real estate market progress and recovery. (Honestly, neither of them have presented hardcore plans or made the housing market a focus of their campaign.) Instead, we just want to put some hot news items on your mind that you can take with you to the polls.
Nearly 220,000 Mortgage Modifications in Q3
According to a recent report released by Hope Now, there were nearly 220,000 mortgage modifications in the third-quarter. This number not only includes modifications made under the Home Affordable Modification Program (a government-backed program), but also proprietary programs.
Since 2007, approximately 5.8 million homes have been permanently modified, over 1 million of which can be attributed to the Home Affordable Modification Program.
Fortunately, it appears as though programs designed to help individuals avoid foreclosures are doing just that – keeping families in their homes and out of foreclosure.
Several Cities Remain Burdened by Foreclosures
Although much of the United States is making progress toward recovery, several cities are still struggling under the burden of foreclosures. For example, the Q3 report for Ocala, Florida shows that 1 in 122 homes are in foreclosure throughout the city – this is an increase of over 15% from the second quarter of this year.
Out of the top 20 cities still battling foreclosure, 7 of them are in Florida and 9 are in California.
It will be interesting to see how Florida votes today, especially since the state is still burdened by foreclosures and is a swing state.
Regardless of whom you decide to vote for, make sure you are going to the polls with the housing market on your mind. Not only are you voting for who will lead the country for the next 4 years, but you are also voting on who will be responsible for either speeding up or slowing down real estate market progress and the overall nation's economy.
Before you cast your vote, take a careful look at the candidate's stance on each issue and cast your vote for the candidate that best represents what you stand for on each of the issues – including the housing market.