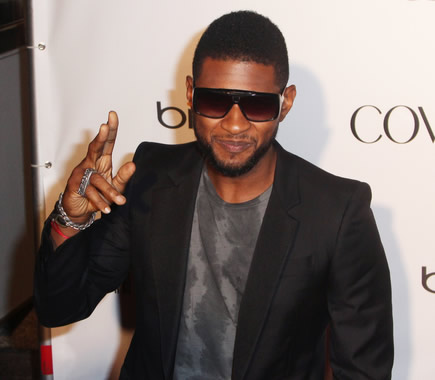 Let's face it, we are fascinated by celebrities. From musical sensations to pro sport stars, we love to delve into the lives of the rich and famous.
So, let's take a look at some of the most recent celebrity real estate happenings.
Usher Lists Georgia Mansion
Usher has done everything from singing and songwriting to acting and is definitely a star in the eyes of many. From his second album, My Way¸ to his performance in the Broadway musical Chicago, Usher is (and continues to be) a hot celebrity.
Usher has recently provided his ex-wife, Tameka Raymond, with an eviction notice with the intent on listing the Georgia mansion she is currently living in on the market. Usher purchased the property in 2007 for $3 million, but with the 60 day notice he provided Tameka, he can list the home on the market as soon as her 60 days are up.
The home is approximately 12,000 square-feet and is expected to hit the market soon. Keep your eyes peeled for more details about this Georgia mansion, including the listing price!
P. Diddy Puts His New York Pad on the Market
P. Diddy – who has went by numerous others names throughout the course of his life – is incredibly successful and supposedly makes around $45 million every year. This hip hop star is now hitting media outlets for listing his New York apartment on the market for $8.5 million.
Although some celebrities move into multimillion dollar homes for a few years and then simply put the property back on the market without renovating the home, P. Diddy apparently took a different approach.
Diddy purchased the property in 2005 for a simple $3.82 million. At the time, the home had 3 bedrooms. However, the property that has been listed is now only 1 bedroom and is ideal for entertaining; therefore, Diddy apparently spruced up the pad to better meet his needs.
This New York pad can be yours for a stunning $8.5 million.
David Duval Faces Foreclosure
David Duval – a professional golfer – purchased a beautiful Cherry Hills home in 2005 for $12.4 million. However, apparently he has been unable to pay his mortgage payments and therefore the home is being auctioned for a mere $5.2 million.
The home rests on 7.2 acres of land and boasts 6 bedrooms and 8 bathrooms, and being the best lot in Cherry Hills. If Duval is unable to pay the $5.9 million owned by November 6th, the property will be opened for bids on November 7th.
These are three properties to keep your eye on if you have an interest in purchasing celebrity real estate or simply following the lives of these hot celebrities.