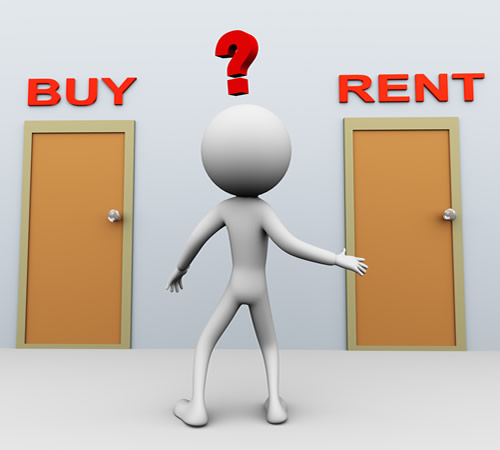 When you are planning to relocate there are many things to taken into consideration, including the age-old question of whether you should rent or buy a home. The battle of renting vs. buying has been around well before the real estate market crash and continues to be a common question, especially with low home prices and a high foreclosure inventory.
Therefore, let's take a look at renting vs. buying in the current real estate market in an effort to help you determine whether you should rent or buy when undergoing your next relocation.
Renting vs. Buying Before the Real Estate Market Crash
Before real estate market instability and incredible deals on distressed properties, including bank foreclosures, many potential homeowners struggled with whether to buy or rent. Then, home prices were significantly higher than they are now and still many opted to buy a house.
Why? Well, besides the fact that banks were basically providing home loans to anyone who was able to breathe, in the end buying a home was (and still is) a better financial decision for most. When you make home mortgage payments you are building equity and working toward homeownership; on the other hand, the monthly rent that borrowers pay is basically thrown away (aka it does not a have a return on the investment).
Renting vs. Buying Today
Today, it makes even more sense to purchase a new home as opposed to renting due to the incredible deals on the market (foreclosures, short sales, etc.). Let's face it, home prices have hit record lows and mortgage rates are shockingly low-these two coupled together leads to fantastic real estate investment opportunities.
According to CNN, the point in which you would breakeven is 3 years. This means, even if you only plan to live in the home for 3-5 years, it is a better investment decision to purchase a home as opposed to renting (assuming you pay a down payment of 20%). Furthermore, with demand for rental properties rising amidst high foreclosure rates, the price for renting has continued to climb.
In short, home prices and mortgage rates are low, making buying a better decision for many. However, homeownership is still a serious decision and should not be approached lightly. If you are considering purchasing a new property then start saving for a down payment today and make sure you analyze your budget to determine exactly how much home you can afford.
Happy house hunting!