Real estate is always moving, even in slow economic conditions like today. Even though the housing market crashed and residential sales have plummeted, the door is still wide open for investors to pick up discounted properties and turn significant profits in the market.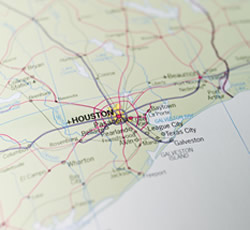 One big example came today with the announcement that the Howard Hughes Corp. is purchasing a 47.5% share in The Woodlands master-planned community just north of Houston. This 28,000-acre community was first created in 1974 and has been sold twice. Featuring 97,000 residents and 1,700 employers, the development – or at least the portion that wasn't already owned by the Howard Hughes Corp. – was sold for $117.5 million.
The Woodlands has been pretty successful since its inception, generating millions of revenue each quarter with assets outpacing debts by an almost 2-1 margin. It is certain that the Hughes Corp. will benefit from the purchase.
Howard Hughes Corp. also owns an 11,400 acre community called Bridgeland in the same general area.
This is proof that investors can still find amazing deals in the economy as it stands today, even in regular deals – not to mention the steep discounts found in foreclosure. It doesn't take a mega-corporation to purchase thousands of acres in order to succeed; everyday investors can do the same.
The area around Houston has been one of the hottest real estate scenes in the country for the past decade or so, and continues to prosper, even with foreclosures flooding the market like everywhere else. Investors who want to get in on the game and grab a slice of profits that are going around can still make a move that can pay dividends, as evidenced by the purchase of The Woodlands.
As shown by this announcement, investing is still alive and well in the real estate market.