The federal government, to its credit, has tried several plans and enacted several programs to reduce the number of foreclosures entering the market now and in the near future. While their intentions were good, the effect has been something akin to fighting a flood by removing a few buckets of water – especially with the Emergency Homeowners' Loan Program (EHLP).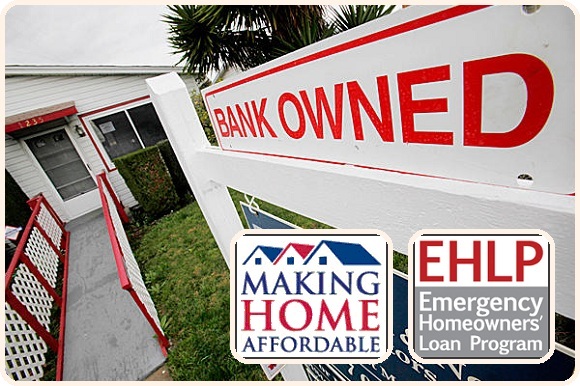 This program was intended to help homeowners of distressed properties fight foreclosure by providing them with zero-interest loans. These loans – capped at $50,000 – would help them pay off their homes or make their mortgage payments (up to two years), and would be forgiven as long as the homeowner remained in the home. The qualifications for the loan are steep, though; among other things, homeowners had to be 90 days behind on payments and had to either have lost a job or suffered a significant loss of income due to unemployment or a medical condition in the family.
Partly because of these requirements, the program never really had a chance of having the substantial impact for which it was originally designed. Congress put $1 billion in the program's fund, yet out of 100,000 applications, only roughly 15,000 are going to qualify for the program.
Part of the program was due to the deadline imposed on the program. The original deadline ended on July 22 of this year, and was extended to September 15. However, even that extension probably did not provide enough time for qualified applicants to apply and be approved. Any extension is unlikely to pass, too, meaning EHLP will not spend anywhere close to the $1 billion it has available.
This follows a trend with federal foreclosure programs, like the Home Affordable Modification Program (HAMP). Roughly 675,000 have been helped out of an estimated 3-4 million target, which is actually worse than the rate achieved by EHLP.
What gives? Tight deadlines and strict requirements are mostly to blame, although something can be said for mismanagement by HUD and other agencies tasked with these programs. Many homeowners may not be aware that these programs exist. Plus, with a divided Congress, legislative support at the federal level is only partly there, and Republicans in particular have been reluctant supporters of either program at best.
A new round of federal foreclosure programs could enter the market over the next year, but as we get closer to the 2012 election season, hope for new major initiatives dwindles due to the rampant politicization and infighting that inevitably occurs as elections draw near. Until then, those shut out from either program will have to resort to other means to save their homes.