Recently Bank of America has realized that it has entirely too many foreclosed properties that are now on the company's inventory. As these homes sit vacant, with some properties on the market and others still finishing the foreclosure process, the bank is looking for other means of dealing with these foreclosed homes.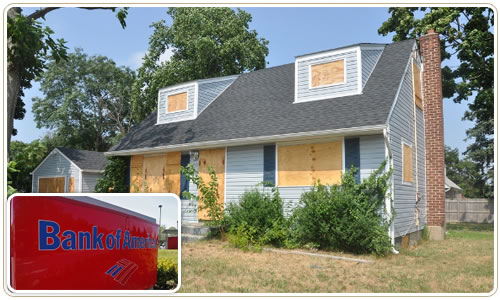 Within the Chicago area, tons of homes are about to be demolished and approximately 100 will be given away to a local agency. It is great to see Bank of America not completely demolishing all of the properties, but with so many homeless people in the country and several others losing their homes every day, should the bank really be demolishing these homes?
Unfortunately, this is a double-edged sword in which if the bank is unable to rid themselves of the properties, they are left abandoned. The abandoned homes are causing serious issues across the country as many have set fire, threatening the lives of surrounding families. On the other hand, the demolition is not cheap and not only is the bank losing money on the defaulted mortgages, but they are also putting out money to rid themselves of the properties. What, then, is the solution?
Investors, it is time to act! If you are aiming to invest in foreclosure properties, this is an exceptional opportunity to be able to obtain a home for dirt-cheap. The banks are literally spending money to get rid of these homes; therefore, why would they not accept your offer that is significantly below list value? In short, they will.
It is time for investors, non-profit organizations, and families to take advantage of the current situation that Bank of America put itself in and get properties at ridiculously low prices. As a result, you get a very low or nonexistent mortgage payment and a new home or investment property. Use Bank of America's situation as leverage for your bank owned property offers and walk away with a great purchase.
In conclusion, Bank of America has itself in a horrible situation in which they are losing money due to defaulted mortgages while also having to pay for demolition of these homes. You, as investors and potential homeowners, can utilize this situation to get a great property at an incredible price.