The real estate market has been more or less in a continual downward pattern over the past five years, ever since the real estate bubble burst spectacularly in 2007. For homeowners and lenders, the results have been disastrous.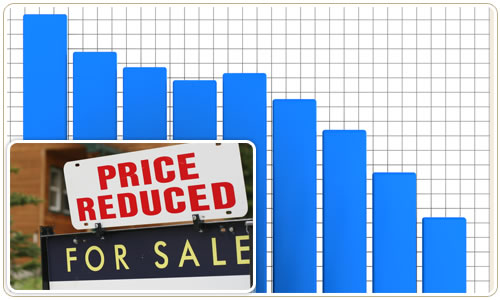 For investors and homebuyers, the market has been anything but.
Numbers released today by the S&P/Case-Shiller report revealed that home prices across the country for the month of May fell by 4.5% on average from levels seen in May, 2010. Of course, this number is offset somewhat confusingly for the layperson by the fact that prices rose in May by 1% from April.
In other words, the past year has been a down year for the market when you look at the past 12 months. But when you look at the past two months, the market has had continual gains in prices.
What does this mean – and what should you do?
If you are an investor or homebuyer, you should break out your checkbooks, call your lenders, and head to the Internet to find your next property purchase. While that may be exaggerating things slightly, the core truth remains: Prices will increase, either this month or six months down the road or in 2012. When that happens, those who made investments today will profit and benefit.
And those who do not will miss a golden opportunity to purchase valuable properties with discounts near the bottom of the market.
Trying to time the market exactly is a flaw to which many investors succumb. It's virtually impossible – we can no better tell you when the lowest point will be reached as we can the number of grains of sand on Malibu Beach – but we can tell you what trends and indicators reveal.
Judging by today's numbers, the real estate market appears to be gaining traction.
Of course, some will say that the index is seasonal, and more people buy homes in the spring than at any other time during the year. And in fact, when you seasonally adjust it, the index is flat.
But after eight consecutive months of declines, two back-to-back flat months is still a positive indicator. Plus, what the market does over the next 6-12 months won't eliminate the strong likelihood that the market will recover in the foreseeable future – soon enough to make current real estate investments profitable.
With foreclosures set to flood the market once more, and current new home housing sales mostly flat, we can expect home prices to drop still. But we can also expect a bottom to be reached – with real estate investments in the black.