The rental housing market and even foreclosure apartment buildings for sale continue to take a huge chunk of traditional residential properties' market share. In March, a big number of regions in the U.S. posted declines in housing resales, including Austin, Texas, as the apartment sector and the rental housing industry continue to thrive.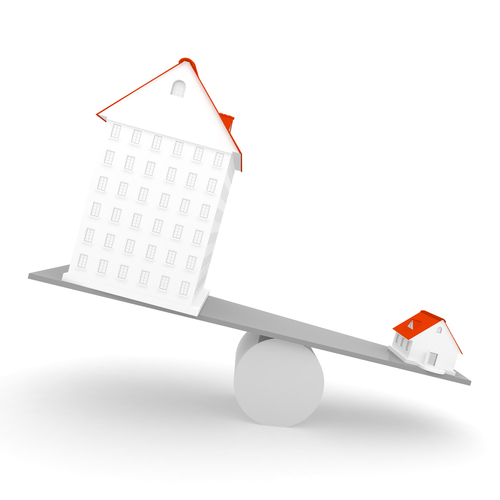 Residential resales in the metro area, including Austin foreclosures for sale that were purchased by buyers, dipped by 10% in March 2011 compared with one year ago, based on data issued by the Austin Board of Realtors. For the whole Central Texas region, 1,597 single family houses were sold during the month. The median selling price of existing dwellings sold in March was pegged at $185,260, representing an increase of 2%.
According to housing analysts, the presence of thousands of foreclosures in Texas and difficulties in securing financing are weighing down the housing sector, with recovery not likely to happen any time this year. However, they did concede that the decline in resales this year is partly due to the inflated sales figures during March of last year when the federal government's tax credit program was still in place. This year, analysts reported that first-time homebuyers seemed to be staying out of the market as evident in the higher number of mid-priced sales.
Moreover, a number of investors are going for foreclosure apartment buildings for sale instead of single family dwellings, owing mainly to the rising demand for rental houses. In Central Texas, around one-third of single family residential sales during the month were accounted for by homes ranging in price from $200,000 to $399,999. According to analysts, this shows that first time homebuyers who usually prefer homes with lower prices than this range are still not buying.
They further added that even low-priced foreclosures for sale have become difficult to purchase for most as lenders tighten standards in mortgage lending. Analysts also reported that would-be homebuyers are being hindered by the high percentage of down payment often required by lenders, with most of them asking for as much as 20%. Those who are supposed to buy but have encountered problems end up renting, analysts said.
Apartment leasing in Austin, realtors reported, have jumped by 9% in March of this year compared with last year, while investors continue to pluck foreclosure apartment buildings for sale from the market. Housing market observers are expecting more rental dwellings to appear in the metro area as occupancy rates in apartments reach almost 97%.