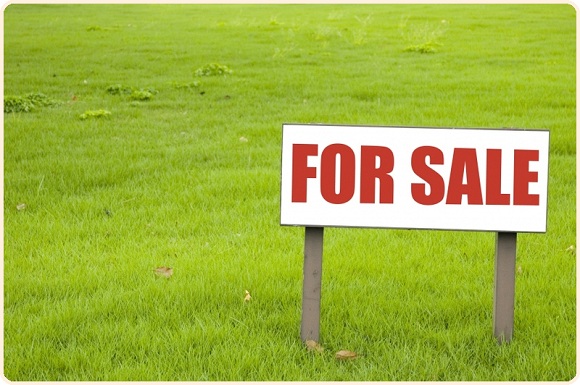 In today's real estate market, many have turned away from living in the city – especially with rental rates skyrocketing – and have instead decided to purchase land and build new homes. This decision works very well for some, but is a very important decision that requires a lot of thought, just like buying a home.
Here we will discuss the benefits of buying land and offer tips for purchasing land and getting the right deal.
Benefits of Buying Land
There are plenty of benefits of buying land that we will cover, namely:
– Freedom of choice
– Distance away from city living
– Building your own home
Freedom of Choice
When polled, many land purchasers state that the freedom to pick the exact place where they want to live is a major plus and a driving factor behind their decisions to buy land instead of purchase a home in a pre-existing neighborhood. Buying land gives you that freedom and flexibility that is difficult to find when turning to existing homes – or even new homes on existing lots in a city or suburb.
Distance Away from the City
Many landowners also do not like living in or near a big city – or any size city at all – and prefer life away from the hustle and bustle of metro living. Even those that do not mind the city prefer to have distance away from the traffic and congestion that goes on in the city on a daily basis.
Additionally, the cost of land and home ownership decreases as you move away from the city itself. This is very enticing for those who want a more affordable way to build a modest home.
Building Your Own Home
Finally, the main reason why people prefer to purchase land is to build a new home to their exact specifications, rather than move into a new one.
In fact, this is perhaps the benefit of buying land – complete and total control over what your home looks like and contains. Custom home construction took a big hit after the 2007 housing crash, but it is slowly yet surely creeping back up – which means people who are looking for the right land are positioning themselves to benefit.
Considerations when Purchasing Land
If you have made the decision to purchase land, here are some considerations you should keep in mind when going through the process.
Utilities
Know what your utilities will be before you sign on the dotted line (or even get near that point). Rates for power, heating, cooling, sewage, and water vary greatly from region to region – and even, in some cases, area to area in the same county. This may not be a factor for some, but for most people, differences in utilities could really matter.
Additionally, some utilities may not be available. There may not be any sewage lines in that particular part of the county, for example, requiring your home to have a septic system installed. Internet is another example; without the right infrastructure, access to high-speed internet may be impossible.
Easements
An easement is essentially permission to use someone else's land for a particular purpose. Land may have easements attached to it that allow other people to either use the land or move through the land (called a right-of-way), and this could be a major factor in your decision. Public utilities are common beneficiaries of easements. If you do not like the idea of easements, either on your land or surrounding parcels, that is something to consider. Of course, as a landowner you can grant easements to others, but cannot restrict access to easements on your property.
Elevation
Consider the land's elevation and geographic profile when choosing a particular parcel, too. Without checking out the property – or at least looking at a relief map – it is difficult to get a good feel of how the land sits, which means you can purchase countryside land that has a ravine running through it. Or, you could be faced with building on a hill – something many people enjoy, but could be problematic for you.
Getting the Right Deal
Once you have decided to buy land, getting the right deal is your next step.
Believe it or not, there are land foreclosures just like property foreclosures. Foreclosed homes get all the attention these days, but you can also find foreclosed plots of land – they may just require a bit more research. Online directories have listings of foreclosed land so you can find cheap property where you want it.
Also see what neighboring parcels are fetching in sales and auctions. Use that as a bargaining tactic. Research the past value history of your prospective plot as well. Between this and shopping around for foreclosures, you are bound to find a great piece of property that you can afford.