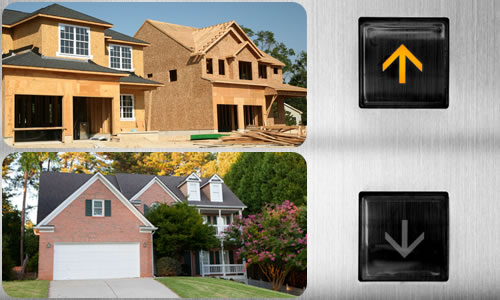 The real estate market can't seem to make up its mind these days.
Earlier this week we reported that new homes sales were up for the month of June, which gives many reason to think that a real estate market recovery might be right around the corner. Of course, today brings different news – existing home sales actually decreased by 0.8% in June, a decline that most experts and analysts did not see coming.
Existing home inventory – including foreclosure inventory – increased, and 30% of all transactions last month involved foreclosures, short sales, or REOs.
What sense can we make of this up-and-down market? And how can you benefit?
For starters, it is not that surprising that existing home sales fell, and that was even before the figures were released. The major lenders in this country are still mired in the foreclosure fraud and robo-signing mess, so they haven't lent as much money as would be needed for existing home sales to actually increase.
Furthermore, a 0.8% drop may seem like a lot, especially when you consider it represents a drop of 400,000 homes sold at an annualized rate. But in reality, it is a month to month metric, and fluctuation is to be expected over such a short time span. In fact, it's the same line of thought behind why people shouldn't celebrate if the market goes the other way and tacks on 0.8% in existing home sales for a month – it's just a snapshot of one month.
Successful investors should take a long-term view of the situation, which hasn't changed. In the long run, currently-depressed prices will rebound and return to a higher position, even if they never reach the inflated price levels of 2006. Against that perspective, a 0.8% drop is minimal.
Besides, this is good news for homebuyers and investors looking for the best deals possible. Fewer home sales right now mean that competition is low – offering a perfect opportunity to enter the market and snap up a home for pennies on the dollar with foreclosure deals and other distressed properties.
In time, the actions of buyers and investors like you will cause the metric to go the other way, and a true housing market recovery will be underway. As for now, enjoy the chance to obtain valuable properties with steep discounts in an uncontested market.