By now, anyone who has attempted to buy a home knows all about dealing with banks regarding real estate. In this day and age, following the housing collapse, buying a home is not as simple as it was before due to slower processing times and tighter requirements from banks.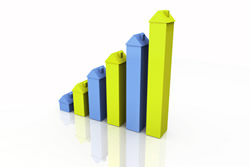 The same applies to foreclosures – except this time, the slow processing times are helping the foreclosure inventory across the nation to grow tremendously.
At current rates, many states have inventories that would take years to clear out. This is assuming that foreclosures are halted, which will not happen in the foreseeable future. Even if we stop adding foreclosures to the inventory, the foreclosure backlog could take even decades in some states.
In New York, for example, the backlog of 213,000 homes in default or foreclosure would take a mind-numbing 62 years to process. New Jersey is right behind them, at 49 years. Other states – like Florida and Illinois – would take at least a decade. States like these take so long because all foreclosures there are processed via the courts.
In non-judicial foreclosure states, like California and Nevada, the pace picks up a bit. But still, the foreclosure inventory stands at three years and two years, respectively.
What does this mean for investors and homebuyers? Simply put, those interested in foreclosures can benefit from huge inventories because of the low prices and steep discounts to be found in these areas. It is known that foreclosures lower the value of surrounding homes; it is also known that foreclosures themselves are great deals due to banks eager to unload them from their shelves.
Sifting through the inventory to find the perfect home is always a fantastic option for a homebuyer, and investors can profit as well. One thing is for sure- the foreclosure inventory is here to stay.