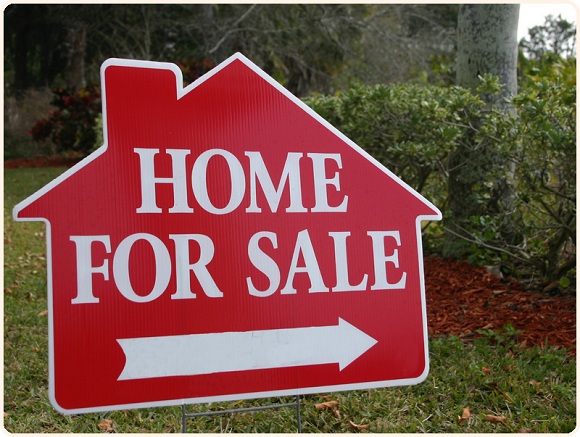 Finding the right property to buy in today's real estate market seems harder than it really is to most. After all, plummeting prices and doom-and-gloom news have made it seem like housing is a bad investment – but it isn't. On the contrary, pre-foreclosure homes – homes that are facing foreclosure but haven't yet started the process – are terrific opportunities to obtain great homes at incredible bargains.
Here is a five-step process to finding and purchasing a pre-foreclosure for your family or for an investment.
Finding the Property
The first step is, in many cases, the most time-consuming step, because it involves sorting through literally thousands of promising opportunities for the perfect property.
You are essentially looking for two very important qualities:
1. Price
2. Condition
But first, you have to actually find the properties that are facing foreclosure. Short of having an ear to the ground and connections in a particular neighborhood, the only consistent way to do that is to search for foreclosure listings online or through your county's recorder office (they record all "Notice of Default" filings for foreclosures).
Narrow down the list by price and condition. If the home, for example, is clearly worth far more than you care to invest (or, similarly, isn't worth nearly as much to be of interest to you), then it's out. If the home is in poor condition and you don't want to bother with renovations, it is also out.
Contacting the Owner
Once you have a prospect, you can then start the process of contacting the owner and beginning talks regarding the home. This can be an awkward or unpleasant part of the process for some, but in reality, homeowners often welcome the chance to avoid a nasty foreclosure proceeding, provided they are reassured you are not a scam artist and will offer a fair deal.
Written entreaties are best; do not show up to the front door one day and ask to see the house. Email also works, as do postcards. You need to take care to represent yourself as a legitimate buyer, not a con artist. This means making sure you sound realistic and tell them that nothing is guaranteed and any short sale may not be approved by the lender.
Ask the owner how many months they are behind on payments. Also ask about their selling price, to gauge how much room there may be for negotiations. At this stage, sometimes you will just have to cut yourself loose from an unrealistic owner who is holding out hopelessly for far more than he or she will ever receive.
Valuing the Property
Some in the pre-foreclosure business place this step above the previous one, but contacting the owner before attempting to value the property makes the latter step easier. In this process, you are attempting to determine the true value of the home, i.e. what you will offer the owner. There are other things to add in later – like outstanding mortgage payments, taxes, etc. – but for now, we are looking for that base price.
First, examine the condition of the home. Will it require extensive repairs? Does it have modern features that are attractive to buyers?
Next, take a look at the environment. Is the home in a good neighborhood, with a good school system? Are there other pre-foreclosures or foreclosed homes in the surrounding area?
What was the last purchase price for the property? This number only shows you what someone last paid for it – not what someone would pay for it now. Ideally, you will make your money when the market recovers, so that number could be your upside, but nothing is guaranteed.
How much are similar homes going for at foreclosure auctions in the surrounding area? This last part is key – if the bank believes it can save more money by selling off the home, it will.
Making the First Offer
This is the most important step in the entire process; if it goes south, it can be difficult to salvage a deal (even though the first offer, in all likelihood, may be rejected, sending you back to the drawing board for a second offer).
First, approach the owner and give them a fair offer that takes into account the value of the home, the present and expected market, and the lender. Once you obtain agreement with the owner, you can go to the lender and tender a written offer to them. Most banks use loss control officers to handle real estate transactions involving distressed properties. If you have a real estate broker helping – which is highly recommended – you can use their expertise in this step as well.
You are aiming for a price that gives you a great deal, solves the owner's dilemma, and gives the bank enough financial compensation that they will not seek more money through the uncertainty of an auction. If you can convince them that your guaranteed money is worth more than the trouble and risk of pursuing more money that may not be there at auction, you will walk away as a new owner. Making a "cash up front" offer is also very helpful.
Financing
Paying for the property is the last step and the easiest for many who have made it through the process and have managed to make both the owner and the lender happy with the arrangement. You can always finance a pre-foreclosure purchase with a loan from a lender – even the same lender who is agreeing to the short sale in the process. In fact, some see this as a way to mitigate their losses even further by keeping business in house. They will make money off of your loan payments, and you will get a discounted house for your uses.
Ways to cut down the amount needed to finance involve reducing your offer in exchange for delivering a higher down payment. An adjustable rate, while risky, is preferable to some investors who intend on reselling the home before the rate resets. For others, though, locking in a low, fixed rate is best.
At the end of the day, investing in pre-foreclosure listings takes a lot of work and research, and doesn't always pay off. When it does, though, you can obtain great properties with significant discounts for a fraction of the cost of other properties – all without having to go to a single auction.