Today, a key report released by the U.S. Department of Commerce indicated that housing starts were up across the country – a nice change from a year that has witnessed a continual slide in new and existing home sales due to the weak housing market.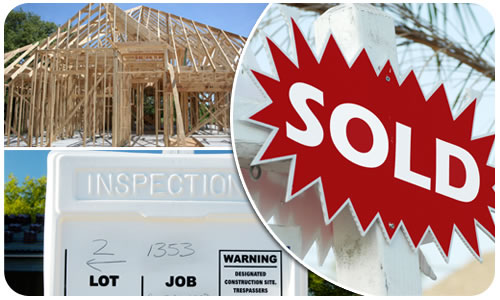 The housing starts report revealed that the amount of new homes being built in this country rose by 14.6% in the month of June. The new annual level is 629,000 units, which is almost equal to January's 2011 high of 636,000. Economics expected a much lower figure of 570,000.
Building permits also rose by 2.5%.
This news may seem like it doesn't have much to do with foreclosures and buying foreclosure deals, but in reality, it does. That is because the housing market in the United States is a complex affair with several different yet related factors and components, all connected to one another.
For example, new home construction is a great stimulator for the economy and adds jobs to a given area. These jobs in turn support homeownership and home purchasing, which in turn provides an upward incentive for prices to rise. Rising prices are what will make foreclosure deals in the market terrific buying opportunities because of the potential for profit that's there.
New homes also help to raise home prices just by being there. Take an imaginary neighborhood of 10 homes, all priced at $100,000. Two go into foreclosure and have a price of $60,000 each. The average home price is now $92,000.
If two new homes are added to the neighborhood, each priced at $120,000, the average price rises, to $96,667. Even if they are priced more conservatively, at $100,000, the average still rises by $3,300. As a result, you can receive more for your investment if you purchase foreclosure deals and then have the price in the area increased due to new home construction.
In the end, an increase in new home construction is good news for investors and homebuyers alike. It's actually good for the economy as a whole, since the benefits gained by the economy eventually benefit everyone. Of course, a one month increase is just one month. A long-term, permanent increase will have to take place before we can say with confidence that a housing recovery is underway.
But, at least this report unveils a bit of good news about the housing market and the economy – and, by association, the foreclosure market as a whole.