The cameras haven't started filming yet, and ink on the contracts is barely dry, but a new reality show based out of Phoenix, Arizona that covers foreclosure auctions promises to bring the foreclosure crisis front and center – into your living room.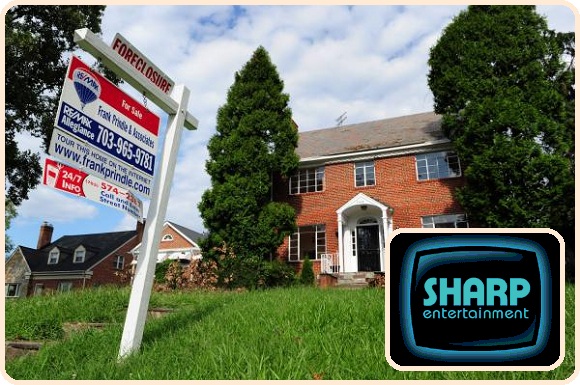 At least, that is what Sharp Entertainment, creator of "Extreme Couponing" and "Man vs. Food", is hoping. The new series – called "Betting the House" – will focus on three Arizona foreclosure auction pros who fight for prime real estate deals at Maricopa County courthouse auctions and will reveal the madness that goes on in the foreclosure market today for all to see.
With Arizona foreclosures rising by 20% in August, and coming in at third in the nation for total foreclosures, the show has plenty of opportunity to showcase what goes on at a real-life foreclosure auction.
We're not sure if the show will turn out to be a hit – perhaps the subject of foreclosure is too touchy and too real even for Americans who are die-hard reality TV addicts – but one thing is for sure: It will probably highlight how real estate, particularly distressed properties, has become one of the hottest, most desired commodities in the country today.
Presumably, the show will focus on how foreclosures represent significant discounts from open market prices, and how the discounts are so extensive that hundreds of buyers flock to courthouses each month in virtually every major county across the country to fight over these homes. After all, the average price discount for a foreclosed home in the second quarter of 2011 was 32%, a substantial decrease from the fair market value of the home before the market crash.
With discounts that steep, it's no wonder competition is stiff.
With that being said, there is plenty of supply to go around for investors or homebuyers who want to mimic "Betting the House" should it become successful. Approximately one out of every 248 homes in Arizona either is in foreclosure or is facing foreclosure, with 33% more notices of default filed in August compared to July. The numbers are worse in Nevada and California, and equally bad or slightly better in a wide swath of states nationwide.
Even if you don't want to buy foreclosures, watching "Betting the House" could be an entertaining – and at times sobering – look into the foreclosure crisis and its widespread impact on the American economy.