The housing market gained some good news and some bad news today with the release of the latest monthly new home construction report, released by the Commerce Department. According to the report, new home starts fell by 0.3% from September to October, coming in at 628,000 – or half of what most experts think is proper for a healthy market.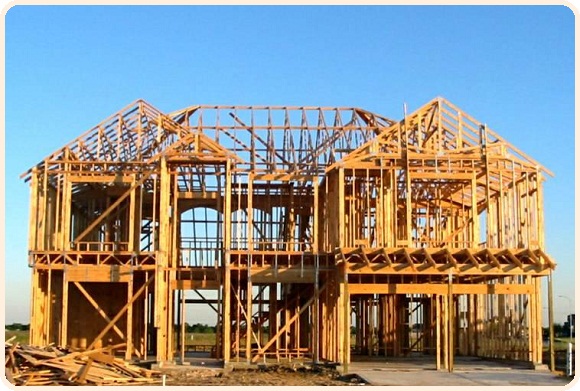 Experts actually predicted a greater fall of 610,000, which would have been a 7.3% decrease. Still, while the 0.3% drop isn't that substantial, any decrease is not good news for a market that has faced one of the toughest years on record. An incredibly high inventory of foreclosures on the market, coupled with falling home values, have provided incentives for people to turn away from new home construction and turn toward existing single-family homes or multi-family homes – or just not buying altogether and waiting for the market to recover.
Unemployment – still around 9% nationally – still remains another driving factor behind fewer new home starts.
In good news, however, foreclosure listings, low values, and high unemployment haven't completely choked off the market. Permits for new home construction actually rose by 11% from September to October, buoyed by apartment permits bumping up by a solid 30%. This latter statistic is no surprise; more and more Americans are opting to rent versus buying a home, primarily because many would-be homeowners cannot qualify for mortgage loans.
Existing home sales also rose from the second quarter to the third quarter, even though they are still down from 2010's levels.
From a long-term perspective, the trend for new home construction has been rising. The final figures for 2009 were terrible, historically, coming in at 554,000 units. Last year, results rose to 587,000, and this year is on pace to exceed that mark – although not by much. The "recovery", if one could call it that, is sluggish but is improving steadily, at least in new home construction.
The biggest roadblock still remains foreclosures and getting rid of piles of repo homes that are sitting on the sidelines, soaking up market space and weighing down home values that need to rise. New homes contribute significantly to the economy, so it is important that they are being built at paces more in line with healthy market levels. At the same time, dealing with home foreclosures and converting them into productive units in which their owners either have a mortgage or collect rent is the name of the game and the biggest single development that needs to occur.