The foreclosure market across the nation has largely declined over the past year – not because of any real improvement in the economy, though. By and large, states have witnessed far fewer foreclosure filings this year than in years past, but the decline is not a result of large-scale improvements in the economy, or even application of loan modification programs from state and federal governments.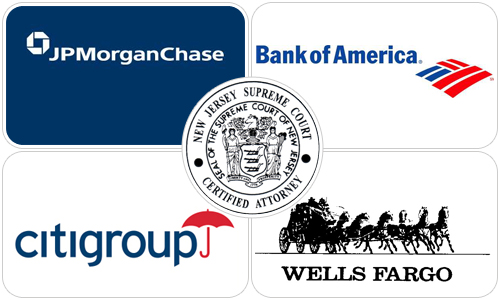 That's all about to change for one state in particular – New Jersey – due to a legal decision reached today.
A special master – fancy title for a judge appointed to head a particular issue – in New Jersey's Superior Court ruled that several of the nation's largest banks can now resume filing foreclosures in the state. This was after the state's Supreme Court put a halt to judicial foreclosures in the state back in 2010 over charges that the banks were essentially "rubber-stamping" foreclosures with improper paperwork and wrongfully evicting people from their homes.
The banks – Bank of America, JPMorgan Chase, Wells Fargo, and Citigroup – were accused of pretty much the same things everyone else has accused them of over the past year or so. The judge required them to present detailed documentation of their revamped foreclosure process to ensure that they no longer engage in fraudulent or questionable foreclosure practices.
What does this mean for the New Jersey market? As to be expected, the foreclosure market there will likely pick up, with more foreclosures being filed throughout 2011 and 2012. These banks more than likely have a stockpile of foreclosures they are ready to unload. The exact number is unsure, but by this time last year, 35,000 New Jersey foreclosures had been filed.
Now, throughout 2011, that number is just 6,100.
With an increased inventory available, investors and homebuyers looking for opportunities in the Garden State won't have to look very hard. This is something that can be expected to occur in other states as well, particularly judicial foreclosure states like New York and Florida. And since 94% of these foreclosures are uncontested, investors can expect foreclosures to flood the market as soon as banks can push through the paperwork – correctly, this time – and put them up for sale.