We've commented on numerous occasions here about how the real estate market is in the gutter and has been for several years now. But, what we also take care to point out is that the market is in the gutter for sellers who are faced with falling home prices on a monthly basis.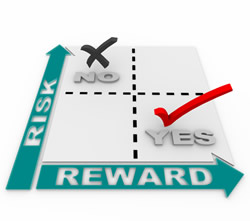 For buyers and investors, the market couldn't be better.
RealtyPartner, for example, just recently declared 2011 to be the worst real estate year since the housing market crashed in 2007. They cite falling prices, slack demand, tough lending requirements, and rising inventory as indications that 2011 will be a very trying time for the industry. They also say that tough economic conditions have made it difficult for millions of Americans to stay in their homes, which adds to foreclosures on the books – further lowering real estate prices that impact everything from property taxes to mortgage-backed securities and the viability of banks.
That is all true – the real estate market has made things difficult for Americans over the past few years. With this in mind, the question must be asked: Is real estate REALLY a good investment?
Our answer is still yes. If you are a buyer – be it for investment purposes or for a family home – the market is ripe for the picking. Home values are low and interest rates are dirt cheap. Even if prices continue to slide, they probably won't go much lower – if only because they have already fallen so far.
Plus, in a time like this, when some are afraid to buy, the right move is to defy conventional wisdom. After all, Warren Buffett, once the world's richest man, built his fortune on doing the opposite of what mainstream competitors did.
The real estate market may be bad, but that is nothing but opportunity and upside to investors who want to get into real estate investing and make a profit.