The foreclosure crisis and housing market dilemma continues today as high-powered executives from Regions Financial Corporation are being actively investigated by internal audit committees in regards to bad loans and public disclosure rules during the financial crisis.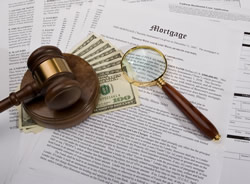 Basically, the Federal Reserve raised some troubling questions about Regions – headquartered out of Birmingham, Alabama – and their public disclosures about mortgage loans that would later become toxic assets. If you remember, millions of these toxic assets basically collapsed Bear Stearns and Lehman Brothers and threatened to take down the entire financial system.
Regions is suspected of deliberately hiding these bad assets, either by stalling and not labeling them as underperforming or by splitting them up into separate parts and saying that one part was a performing loan, when in fact it was just as toxic as the rest. Regions, the 12th largest bank in the United States, is also the only one still receiving some post-crisis assistance from the government.
We're almost three years removed from the financial crisis (and almost five years from the peak of the housing market), and this kind of news continues to happen because of the huge mess that became the housing market as a result of bad mortgage loans and irresponsible accounting.
In other words, the housing market continues to be affected long after the deeds were done.
Of course, the market still exists and buying opportunities abound. In fact, a lot of this scrutiny and these investigations are good things – they make investing in the real estate market a cleaner, more open business and give investors and homebuyers a much better chance of getting the information they need to make an informed decision.
A combination of inquiries and investigations and low home prices make this market a buyer's market for sure.