Those who have been tracking the real estate market, here's another nugget of news that was not unexpected at all: Foreclosure notices across the nation surged by 14% from the second quarter to the third quarter of 2011.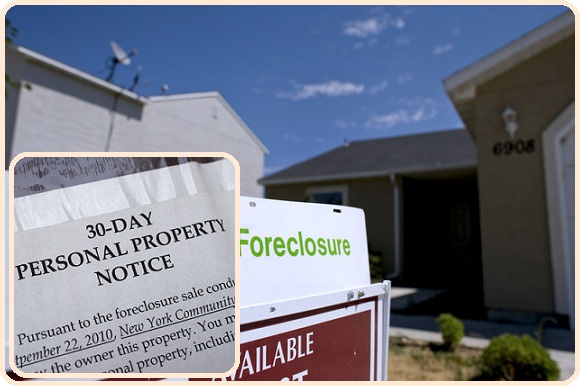 Specifically, there were 195,878 default notices filed. This number represents a 27% drop from this time one year ago.
Notices of default are different from foreclosure notices, which are more accurately called notices of sale that announce the intention of the bank to repossess the home and sell it at sheriff sales. Repossession is not the same as default, but default is the first step down that road.
Another interesting tidbit of information released along with the above statistic is the fact that repossessions are down 4% on the quarter, and down 32% from last year. This is a pace for 800,000 repossessions in 2011, which originally was estimated to be 1.2 million.
Why the difference in the stats? If banks are filing more notices of default, yet are not churning out more repo homes, what gives?
The increase in default notices can be explained by the banks becoming more willing to address the extensive backlog of residential foreclosures that many have on their books. As we've said before, banks have been gun-shy as of late because of the legal ramifications of improper foreclosure processes. With that whole mess coming to a resolution of some sorts at some point in the near future (how's that for vagueness), banks are gradually warming up to the idea of processing these hundreds of thousands of foreclosures that have been lingering in inventory – just like a department store, at some point, has to figure out what to do with all those old Christmas decorations left over from last year that are just taking up warehouse space.
In most cases, these new notices of default are being filed against homeowners that have been seriously delinquent for well over 90 days. Due to the incredible length these days of the foreclosure process, people can stay in their homes for an extraordinary amount of time – just over 11 months, on average. In some states, like New York and Florida, they measure that time in years.
It will be interesting to see the statistics for the fourth quarter. We would not be surprised if they are higher than those for the third quarter – which means more opportunities for you.