The foreclosure crisis continues, and the foreclosure market is still as strong as ever – with plenty of buying opportunities out there for the picking for investors and homebuyers who want to take advantage of this once-in-a-lifetime opportunity.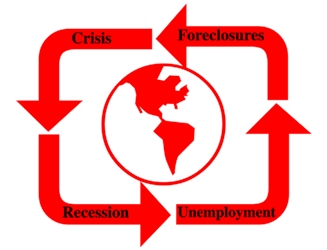 Foreclosures, though, are also still impacting the economy. A recent survey released indicates that 74% of Americans polled say their neighborhood is being affected by the foreclosure crisis. This mostly involves lower home prices in a surrounding area because of a multitude of foreclosures pulling down the value of nearby homes.
The survey also reveals that the vast majority of people understand the scope of the foreclosure crisis and the challenges it poses. What would have been interesting to see is how many people view the current crisis as a hotbed of opportunity due to low home price and low interest rates.
In other news, foreclosure filings are still low – down 2% in June from the month of April nationwide – but not due to improvement in the economy. Banks are still holding onto foreclosures and distressed properties because of the mortgage fraud scandals and improper processing scandals that have plagued the industry as of late.
According to the records, home processes are first delayed in the amount of time between the owner becoming delinquent and foreclosure. The second delay comes after the foreclosure process has begun but before the home is sold. Put together, the two could take well over a year, with the national average being 438 days.
It is also clear, though, that foreclosures are proving to be a boon for many investors and homebuyers who have the cash or financing readily available to purchase foreclosed homes, renovate them, and sell them to other investors or hold onto them for better times. No matter how you view it, the foreclosure crisis continues to impact the economy, in both good ways and bad.