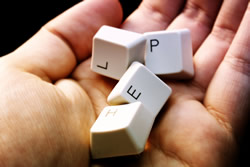 The way mortgage companies interact with homeowners facing foreclosure has irked numerous people throughout the nation, from homeowners themselves to bigwigs in Washington who are starting to take a close look at mortgage companies and lenders. Today, federal loan guarantor Fannie Mae announced new rules designed to change the way lenders and homeowners facing foreclosure interact.
The new rules basically state that loan servicers from lending companies and banks must contact the homeowner both verbally and in writing within the first four months of the loan becoming delinquent. This means that homeowners who do business with Fannie Mae no longer have the option of not taking several steps to notify homeowners that they are delinquent on the loan and are in risk of losing their home.
The rules also state that a home loan provider must attempt to enroll the homeowner in some kind of option that helps the homeowner keep the home. These days, that option more often than not is a loan modification program. We've seen some success across the country with this plan, and believe that home loan modification programs really can work if applied correctly.
There are also fees that apply to loan servicers who do not abide by the new regulations.
Will these new rules make a difference? Perhaps, even though economic reasons are why most people are losing their homes these days. At any rate, it is good information for you to know if you buy a home or invest in one through Fannie Mae. We are not sure if this will impact the foreclosure market in a significant way. Foreclosures will still be added, and opportunities for buying at steep discounts will continue to flourish in the foreclosure market in most parts of the country.
Investigate nearby properties today for some irresistible buying opportunities.