The first half of 2011 has come and gone, and for the real estate market, the results are less than desired. Home prices have fallen this year by 3.2% across the nation over the past six months, and while home prices picked up by 0.9% over the last quarter, they are set to fall once more throughout 2011. However, there are some cities that mark for incredible investment opportunities as they are actually expected to see an increase in home prices. In these areas, the opportunity for a great return on your investment may be ending soon—if you are interested, act fast!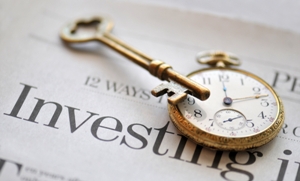 Before delving into the great investment opportunities, let's take a second to look at the causes for the continual decline of home prices across much of the country. Unemployment plays a huge role in the real estate market; as more people are unemployed, there is an increase in foreclosures and therefore decline in home prices. As foreclosures increase, homes have to compete with these incredibly low prices to sell their homes; therefore, home prices throughout the entire area begin to fall. In the end, this is incredible news for those looking to purchase a new home in the near future—there will continue to be great properties at unbelievable prices.
What if you are looking to purchase a home now before prices fall again? Fortunately, there is a surplus of opportunities in the current real estate market; however, these great deals may not be around much longer. If you are considering purchasing a home in San Francisco, Orlando, New York, Washington, or Dallas then it is time to buy! All five of these cities are expected to see an increase in home prices throughout the year.
In short, there are great foreclosure investment opportunities throughout the country that will continue to increase throughout the year; however, if you desire to live in one of the five cities expecting the biggest increases in home prices then you should consider investing now before it is too late.