A Detroit, Michigan nonprofit organization has been renovating foreclosed sheriff auction homes in the area and selling them off to qualified buyers. The Grandmont Rosedale Development Corp. (GRDC) tries to purchase foreclosed houses before they fall into disrepair and before their former owners or trespassers strip them of important fixtures. The group is currently focused on the areas of Rosedale Park and Grandmont.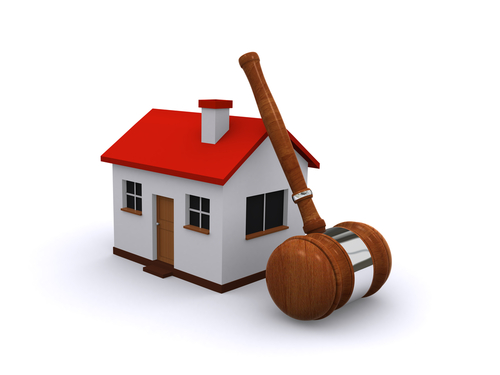 The nonprofit charitable group purchases foreclosures in Detroit and renovates them using money from donations and grants provided by various foundations. The group has received from the Kresgee Foundation funds worth $350,000, while the Ford Foundation has provided $450,000. A $650,000-worth of credit was also issued by Enterprise Detroit. Armed with almost $1.5 million, GRDC is planning to buy and renovate 50 homes within the current year.
Most of the renovated foreclosed homes in Michigan that will be offered by GRDC at its sixth annual open house were built during the 1920s. Local reports revealed that a total of 15 houses will be included in the event, with featured properties set to include a three-bedroom bungalow and a cobblestone dwelling with an Arts & Crafts look. The featured homes range in prices between $65,000 and $195,000. According to local updates, several of the homes already have multiple offers.
Those who are interested in looking at the renovated foreclosed sheriff auction homes can get a list of the available properties at the group's welcome center. People behind the open house event revealed that a local assessor will be there to inform visitors of the tax abatement that they can get. The homes belong to a Neighborhood Enterprise Zone area which allows homeowners to secure partial tax abatement.
According to the people behind the initiative, the renovation of these bank foreclosure homes was meant to help local neighborhoods avoid blight commonly caused by numerous foreclosures and abandoned properties. Around the community, over 5,200 custom-made houses can be found, with more than 50% of them occupied by families, reports have revealed. The houses that will be offered at the open house event usually have new floors, doors and windows and updated plumbing fixtures. Refurbished kitchens are also part of some of the homes' make-up.
Most local residents appreciate the efforts exerted by the nonprofit, with some of them asserting that rehabilitating these distressed sheriff auction homes goes a long way towards improving the condition of neighborhoods, particularly those hit hard by the foreclosure crisis. The project also helps prevent property values from declining further in certain areas.