Buyers now have to choose between a new home and a distressed property as construction activities for new residential homes are finally underway.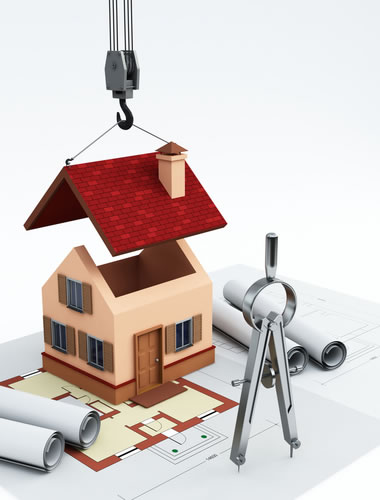 It seems that the market for new homes has finally thawed from its depressed levels and is now starting to gain heat as data shows that permit applications for building new homes have increased by a whopping 77 percent from its almost stagnant levels in February.
In Albuquerque area, there were 115 new permits issued for the month of March alone. Twenty-eight permits were given for D.R. Horton and 25 were released to Pulte. Foreclosures in Albuquerque can expect competition from new home constructions as building permits seem to target construction of low-priced homes.
Sixty-eight percent of homes for which permits were obtained were for homes that have prices between $90,000 and $200,000. Both the Vista Vieja and Presidio subdivisions continue to dominate the market for low-priced houses. Similarly, a distressed property is still being offered at bargain price.
Last year, Horton led all the other builders in having the most number of permits in a 12-month period with 343 approved permits. Paul Allen Homes came in a not-so-close second with 80 permits, but the former still remains as the most active local builder.
A real estate newsletter publisher observed that foreclosed homes for sale in New Mexico now have new homes to contend with as building activities in the seem to be in a state of renewed vigor. Homebuyers will be having a more difficult time deciding which homes to buy.
But foreclosed homes for sale in New Mexico are still good buys considering the sizes and features that they have. New home builders seem to recognize that foreclosures still hold a big cut of the real estate market and are actually targeting low-priced homes market.
New homes builders have come up with home plans that mainly respond to demand for cheap homes. After a dormant 3-year period, builders are now seeing a busy construction year as new homes are expected to roll out within the next 12 to 24 months.
The sluggish sales season for new homes may now be over as new land development and housing construction plans are underway. Investors are also more serious in generating business for their local investment plans. Various housing models that cater to different markets have been prepared and will invade the market in the next one or two years.
But for those buyers who cannot wait for these houses to be finished, a distressed property is always a wise alternative. Foreclosure houses in New Mexico are priced reasonably and many of them are in excellent condition.